No Broker Freight Load Board
No Broker Freight Load Board
Carriers seeking direct shipper freight can leverage DAT's unparalleled network to take on the most valuable loads found far and wide.
DAT is the proven place to connect carriers directly to shippers without the need for middleman brokers. With the largest freight marketplace in the country, DAT's load board keeps carriers one step ahead of the competition. Sourcing the most valuable loads has never been so easy.
Access the largest freight marketplace in the industry.
Find the best shippers in the business with DAT.
Drive your business forward with DAT's no broker load board.
Access the largest freight marketplace in the industry.
DAT has created the most comprehensive on-demand truckload marketplace nationwide to get the most relevant matches for your business.
With nearly 1.37 million  loads posted every business day, DAT connects you to the most freight loads in the country. Our "load counts by state" feature means you can see inbound and outbound load volume by state. Run unlimited searches and posts to maximize your negotiating advantage in the most in-demand markets. With DAT, finding your next freight opportunity has never been so easy.
Find the best shippers in the business with DAT.
Utilize DAT's full array of tools to generate fruitful partnerships with shippers over the long haul.
DAT provides analytical insights so you can research and vet the most proven, trusted partners in the business. Easily access user reviews and view credit scores so you know who you're getting into business with ahead of time. Apply DAT's freight rate tools to stay competitive and win more RFPs to shippers for direct freight than ever before.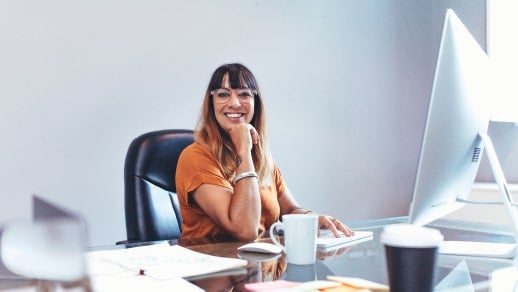 Drive your business forward with DAT's no broker load board.
DAT's no broker freight load board offers multiple subscription options to suit the needs of carriers and owner-operators.
With the DAT load board's advanced filtering and its comprehensive directory, it's easy to find freight directly from shippers if you prefer to avoid working with a broker. Plus, DAT Power shows you where trucks are in greatest demand so you can always negotiate the best rates. Both DAT TruckersEdge and DAT Power highlight each shipper's average rates for the past 15 days so you can find the most valuable loads straight from the source.
How can I get a truck load without a broker?
Loads are the lifeblood of any trucking business. For carriers and owner-operators looking to partner directly with shippers for new loads — cutting out the middleman brokers in the process — it can be tough to find quality freight. But it doesn't have to be thanks to the DAT load board, which has more tools to help you find the perfect business partners who fit your exact needs than any other load board. Those tools can help you find and build direct shipper relationships that let you take the broker out of the picture.
DAT has created the largest freight network in the country, with more than 500 million loads posted annually. If you're a carrier, DAT's unrivaled network becomes yours as soon as you invest in DAT's load board. All it takes is a flat, monthly subscription fee for you to start finding the best direct shipper freight around the country.
Where do I find direct shipper loads?
Why would carriers bypass brokers to find shippers?
Why might carriers partner with brokers and forgo direct shipper freight?
How does DAT connect carriers to the best freight?
What other tools does DAT provide for direct shipper freight?
"The DAT Load Board is the only one I use, and I really don't see any interest in trying any other one."
- Brian Stone, Stone's Trucking LLC
"DAT Load Board is awesome. They even teach you how to book a load and how to use it on your computer or cell phone app. Highly recommend DAT!"
- Francis Gatmaitan, Alpha Trucking
Use DAT for all of your direct shipper freight needs!
DAT is the go-to source for carriers looking to partner directly with shippers to pick up new loads. Our super database features the best shippers and most valuable loads in the business. We give carriers the tools they need to stay on track, forgo brokers and create partnerships with shippers nationwide.