Plan now and anticipate tomorrow with the definitive metric for supply and demand, available in select Load Board and RateView Analytics subscriptions.

See where you'll have the most negotiating leverage, anticipate changes in rates, get advanced 7-day forecasts of future conditions and compare markets throughout the U.S. and Canada.
Get relevant insights specific to YOUR business
Access the clearest view of the freight market with supply-and-demand metrics that factor in historical trends, normalize post and search behavior, and account for outbound volume.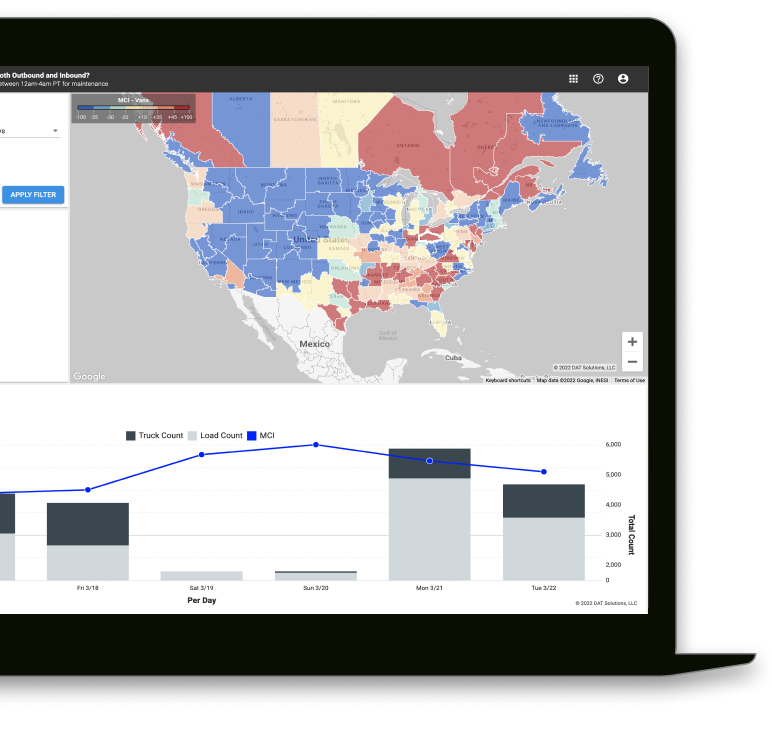 See conditions for different vehicle types
Whether you're researching vans, reefers or flatbeds, you can see it all with your DAT Load Board and MCI.

Plan for the present and future
See conditions for the past, present and future so you can plan for today and forecast for next week.

Get precise details for a market or region
You can zoom into any specific market to get precise details or take a big picture view of any entire region.

Answer key questions
Get answers to essential questions like, "Where are trucks hardest to find right now?" "Which day of the week do I have the most pricing power?" and "What is capacity going to be like next week?"
We have even more solutions to help with tracking, bidding and budgeting. Find exactly what you need.
Extend your capabilities with these products and tools.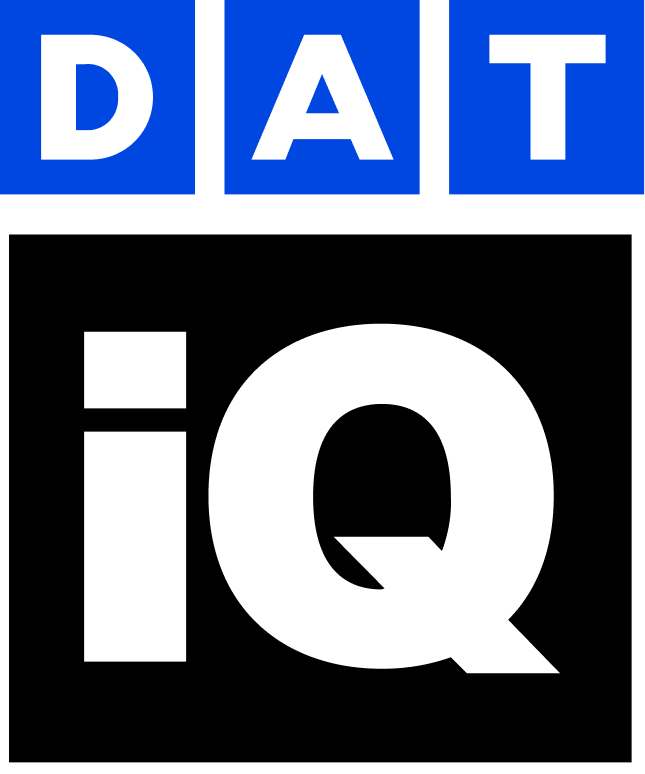 Custom Analytics
Personalized reports specific to your business needs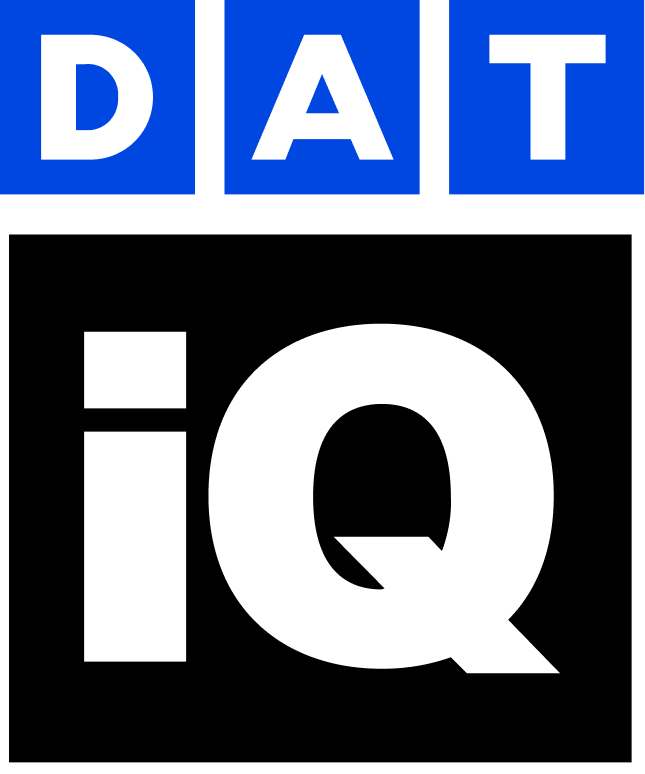 RateView Analytics
See current market rates on every trucking lane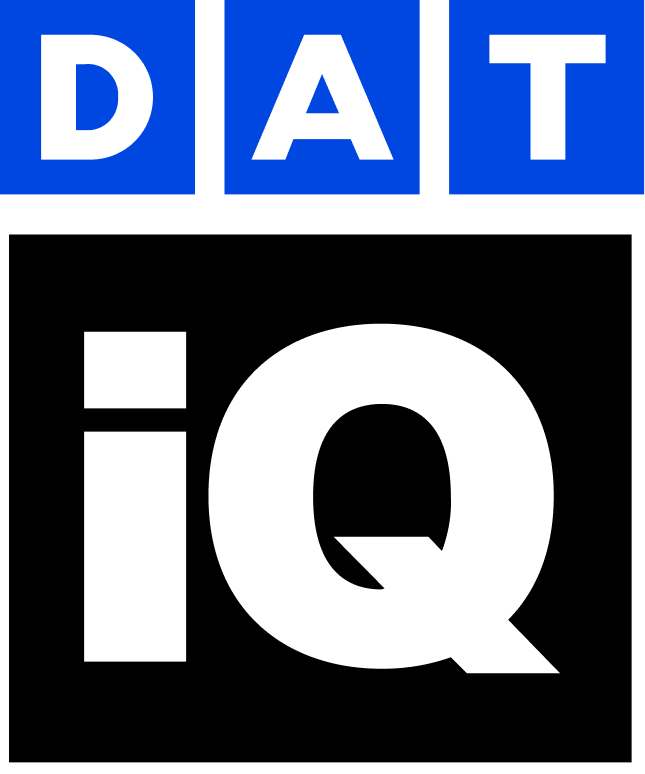 Benchmark Analytics
Performance metrics for strategic planning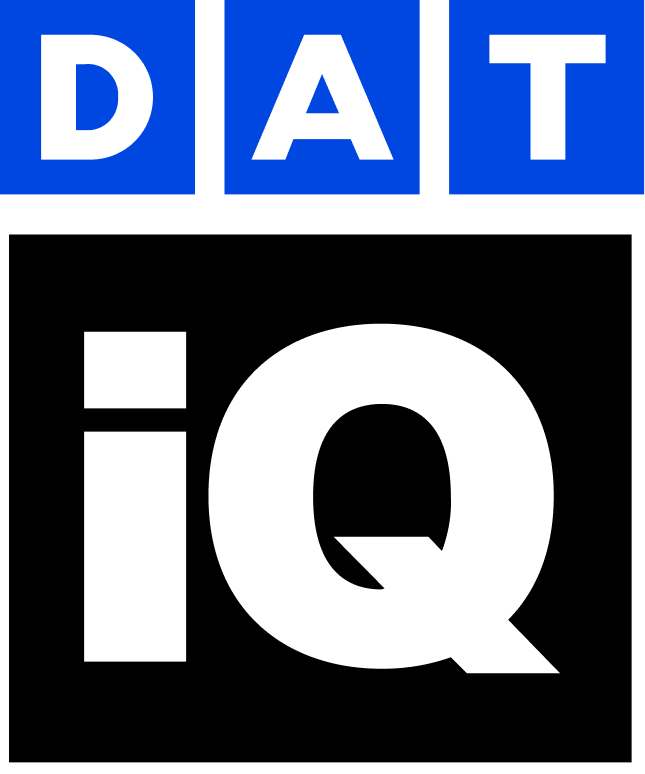 Custom Analytics
Personalized reports specific to your business needs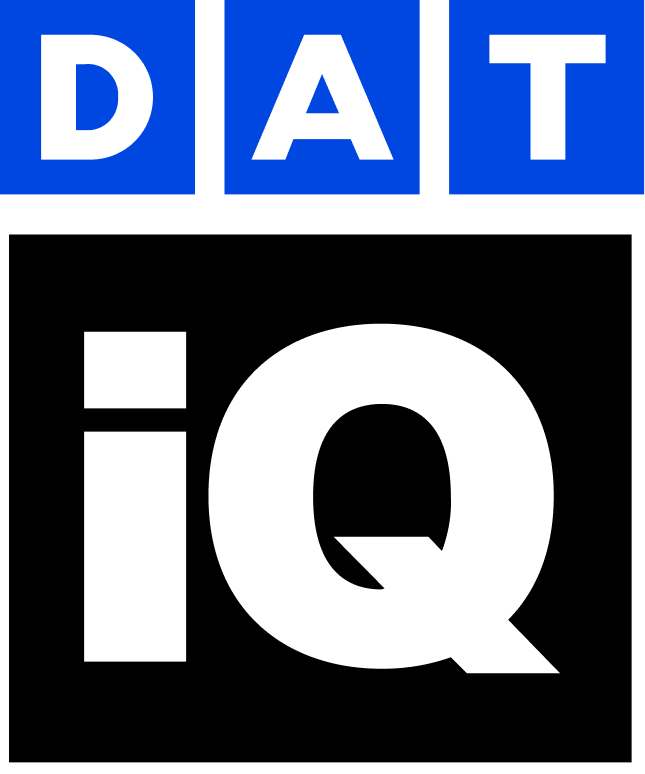 RateView Analytics
See current market rates on every trucking lane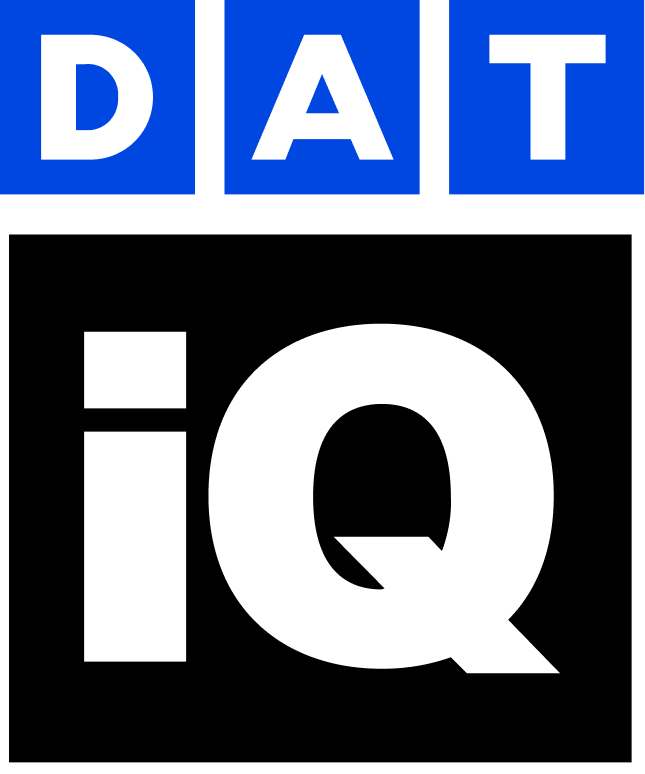 Benchmark Analytics
Performance metrics for strategic planning