Guide to Commercial Truck Leasing
Guide to Commercial Truck Leasing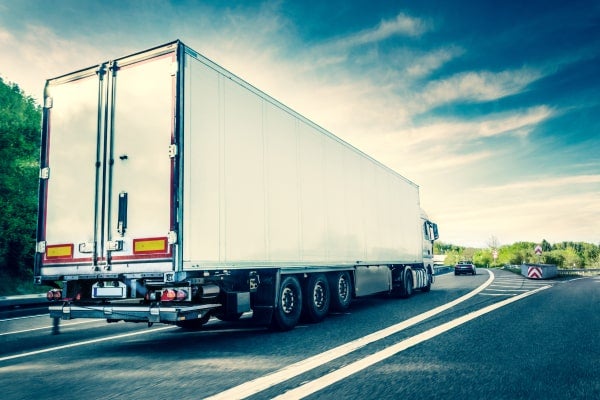 If your business regularly finds itself transporting large amounts of cargo, it may be time to consider leasing additional commercial trucks. Of course that's not the only option available to fleet managers interested in adding vehicles to their fleet, but it's a popular choice that suits many businesses. In this guide to commercial truck leasing, we'll cover the basics of enterprise commercial truck leasing as well as analyzing the various pros and cons of leasing commercial trucks to help you determine whether it's the right approach for your business.
Overview of commercial truck leasing:
Before you lease, purchase, or pursue an alternative financing agreement for your new truck, it's important to first gain a full understanding of your options.
Let's cover the basics of enterprise commercial truck leasing first. When an owner-operator leases a commercial truck, they enter into a simple contractual agreement. The specific terms of each lease will vary, but the nature of each one remains the same: an owner-operator will agree to a certain payment schedule that is outlined in the contract and, in return, they will be able to utilize the truck. The lease payments will span the specified period of time that the owner-operator intends to use the commercial truck.
Commercial leasing can be an appealing and more affordable acquisition strategy compared to purchasing or renting. Unlike rental truck agreements that typically last a matter of days or weeks, fleets with scaling demand can lock into fairly-priced long-term contracts through a commercial truck lease. While renters often pay a one-time fee for their short-term use of the vehicle, owner-operators that go the commercial lease route will have regular payments lasting until the lease agreement expires. Still, their long-term liabilities and costs will be lower than if they were to purchase the vehicle outright.

Of course, the payment plan isn't the only thing to consider when deciding whether renting, leasing, or purchasing is the right option for you. Other elements to consider that can vary between these options include how long you will need the additional vehicle and the comparative tax consequences of each option. Let's dive deeper into the differences between commercial truck leasing and purchasing.
Comparing commercial truck leasing vs. purchasing options
Most owner-operators that are in the market for a new commercial truck usually end up leasing or purchasing the vehicle outright rather than renting. Understanding the major differences between these two main options can help you determine which option is best for your needs.
Generally speaking, it's far more expensive for owner-operators to purchase a new truck than it is to lease one. Between the initial down payment, ensuing payment obligations, and sales tax, owner-operators typically face a steeper set of costs across the board when they purchase a new commercial truck. The initial down payment alone for a new commercial truck can require an amount of capital that exceeds the budgets of many smaller owner-operators.
Additionally, since few owner-operators can afford to purchase a new commercial truck outright, they typically must adhere to a monthly payment schedule for the duration of their financing plan. With each monthly payment, owner-operators that purchase commercial vehicles build equity in the truck. An owner-operator eventually becomes the sole owner of the truck once they fulfill their last payment obligation, but that could take anywhere from months to years.

Enterprise commercial truck leasing, on the other hand, follows a model that looks more like renting than outright ownership. Owner-operators pay a monthly fee to the leaser in return for use of their truck. Instead of accruing equity in the truck over time, an owner-operator will return the commercial truck upon the end of their contract to the leaser of the vehicle (although some leasing arrangements give truckers the option to purchase the vehicle at the end of the lease if they want to through lease-to-own agreements).
The advantages of enterprise commercial truck leasing
Leasing a commercial truck can prove more advantageous than outright ownership or other financing options. Notable benefits unique to commercial truck leasing include:
Lack of Start-Up Costs — Part of commercial truck leasing's beauty is that you don't need to invest upfront capital. Instead you can lease a commercial truck for an affordable monthly rate and keep your operating budget intact for other areas of your business.

Greater Cost Certainty — With most commercial trucking leases, you know what you're signing up for – and that's a good thing. Commercial trucking leases often contain fixed monthly payments, service fees, and scheduled maintenance charges, allowing you to forecast costs with greater predictability.

Flexible, Customer-Friendly Terms and Conditions — Commercial lease terms and conditions are often designed flexibly to suit your business's specific needs. Depending on what you're looking for, you can take advantage of different types of agreements including lease-end buyback programs, seasonal leases, short-term leases, daily rentals, or fleet fill-in options.

Another great option that is often appealing to growing owner-operators with limited capital or available credit is a lease-to-own deal. Under a lease-to-own deal, a portion of the lease payment goes toward the purchase price of the vehicle. In this arrangement the owner-operator, having already paid off a large part of the purchase price, has the option to acquire the vehicle outright with one final lump-sum payment at the end of their lease.

More Available Credit Options — Another advantage of leasing a commercial truck leasing is the ability for owner-operators to keep their credit options as open as possible while still getting the vehicle coverage they need.

When you purchase a new commercial vehicle for your business, the new vehicle will be listed as an asset on your balance sheet. Commercial truck leases, on the other hand, are generally classified as operating leases that don't show up on the balance sheet. That means your company's credit options and financial ratios are not impacted when you lease a new commercial truck. Instead of purchasing a new truck and eating into your company's available credit, by leasing a commercial truck, you are free to allocate capital towards other business needs.

Better Tax Treatment — Commercial truck leasing maintains favorable tax treatment relative to purchasing options. Lease payments for commercial trucks are fully tax deductible and decrease your Alternative Minimum Tax (AMT) liability.
Costs to consider when leasing commercial trucks
While there are undeniably benefits to leasing commercial trucks for many owner-operators, there are also costs (both literal and figurative) that need to be considered. After all, unlike with purchasing a truck, when you're done with your payments, you won't leave with a new vehicle that you own. You'll also have to cover extra fees in addition to your lease payments as you would with any vehicle in your fleet. The main literal costs to consider when it comes to commercial truck leasing are:
Lease Fees — It should come as no surprise that leasing a vehicle comes with fees. If executed correctly, entering into commercial truck lease agreements can be an effective way to drive down monthly truck costs. But if you fail to read over the fine print, you may wind up spending more money on the lease than you bargained for. Some commercial truck leases might have hidden fees tied to extra features and services specified in the lease agreement.
An owner-operator that enters into a commercial trucking lease will typically pay between $300 to $1,000 per month for a vehicle. Ultimately, the cost is based on two main points: the truck model and age of the truck. During the length of the lease, the monthly lease payments for owner-operators can be more affordable compared to the monthly financing obligations involved with purchasing, however, it's important that owner-operators calculate beforehand if regular leasing or a lease-to-buy option makes more financial sense in the long-term.
Fuel — Whether you own a truck outright or you're leasing it, you're going to have to deal with fuel costs. While these costs don't vary based on whether you lease a commercial truck or buy it, owner-operators can sometimes forget to calculate those expected costs before entering into a lease agreement. Luckily, if you have a good sense of your truck's average fuel costs, average mileage, and fuel mileage, you can apply a simple formula beforehand to estimate your newly leased truck's monthly fuel costs.
Estimated Monthly Fuel Costs = Average Fuel Cost x (Average Mileage / Fuel Mileage)
Regularly Scheduled Maintenance — Commercial truck leases typically outline the preventative maintenance measures that an owner-operator must follow during the length of the lease period. Owner-operators pay for routine maintenance checks over the life of the contract to ensure they return the leased trucks in good, working condition. An owner-operator is subject to additional fines and penalties if they fail to uphold the maintenance schedule outlined within their commercial truck leasing agreement.
It also goes without saying that owner-operators assume liability for their leased vehicle and are obligated to pay for damages if they are found to be at fault for an accident.
Insurance — You'll also want to ensure that the commercial truck you end up leasing is covered with the appropriate insurance. In fact, before a truck can function in your fleet and hit the open roads, owner-operators are required to have commercial vehicle insurance in place. Commercial vehicle insurance protects the liability of your business and drivers.
As an owner-operator, the amount you'll pay for commercial vehicle insurance depends on a host of factors. The type of commercial truck you lease, the number of trucks outlined within your lease agreement, and liability limits influence the bottom-line cost of commercial vehicle insurance. Most often, owner-operators will face a monthly commercial vehicle insurance bill that ranges from $800 to $1,200.
Compliance — While this may not be a cost in the same way that fuel is, complying with lease guidelines can come with costs. That's because lease agreements typically come with a number of rules and regulations designed to prevent leased vehicles from degrading and depreciating in value over time. Commercial truck leases typically place restrictions on driver mileage, which effectively caps the value of any leased commercial truck. Most commercial truck leases, per commercial truck leased, will impose an annual mileage limit that falls in the range of 10,000 to 12,000 miles. If that's a lower number of miles than what you need to drive in order to offset the costs of the additional vehicle and make a profit, you may want to consider purchasing instead of commercial truck leasing.
Ramp up your commercial trucking operations with DAT
Whether you lease a commercial vehicle or purchase one, if you're intent on expanding your operations you'll need more than just a new truck. The expert team at DAT is here to help you every step of the way as you grow your business. In fact, for more than 40 years, many of the fastest-growing North American owner-operators have chosen to enlist DAT's carrier services to keep their fleets on track.
Why? As an all-in-one, on-demand freight super-database, DAT connects owner-operators to the largest freight network in the industry. For a flat monthly rate, you can access the most powerful load board in the country and take advantage of an array of tools and services that cater specifically to owner-operators.
Owner-operators use DAT's freight factoring services to smooth operational cash flow, while DAT's fuel cards allow owner-operators to save money at the pump. Add in DAT's market analytics and advanced search capabilities, which position owner-operators to secure the most valuable loads that meet their freight criteria, and you can see why owner-operators trust DAT time and again to help their fleet take off.
Ready to tap into the most comprehensive freight network in the business? To learn more about DAT's owner-operator load board and other services for owner-operators, get in touch with the experts at DAT today!
Find the best commercial truck loads with DAT
Whether you purchase a commercial truck or lease one, you'll need to find high-quality loads to get on the road and make money. The DAT load board is the best place to find commercial truck freight. With thousands of loads posted each day, there's always something new to discover. Try DAT load board today!