What is Hot Shot Trucking?
What is Hot Shot Trucking?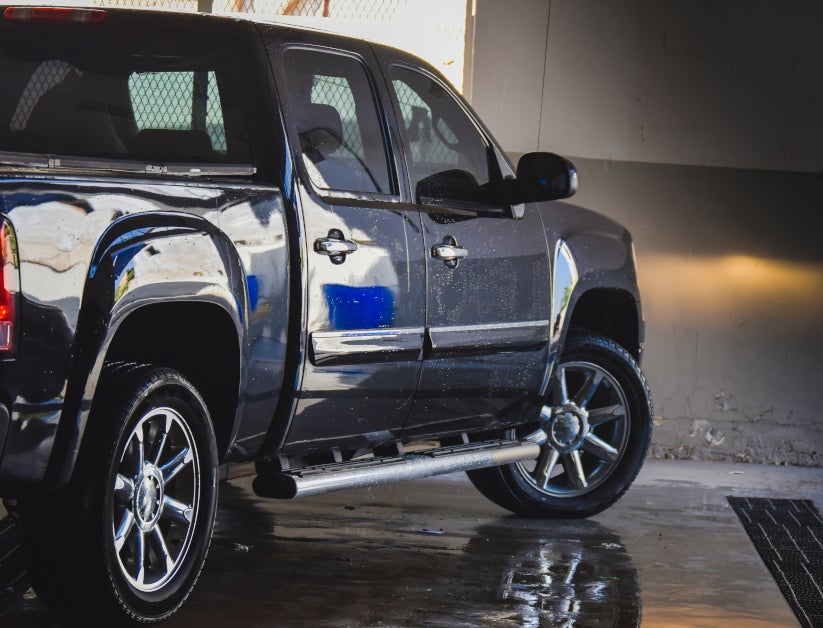 You don't need a tractor-trailer to get started as a trucker. If you have access to a pickup truck, removable gooseneck, or box truck, you can easily become a hot shot trucker.
When people think of trucking, they often imagine driving a massive semi-trailer across the country. Some may even become discouraged from entering the industry, as trucks can easily cost over $100,000. However, not all truckers need to have a semi.
In fact, many drivers start as hot shot truckers (or hotshot truckers) to gain driving experience and mature their commercial driver's license (CDL). Not only does this help them more easily qualify for insurance, but it also gives them a way to quickly earn money to purchase or lease a semi. Still, other drivers are happy to work as hot shot drivers for the rest of their careers or drive to make a little extra money on the side.
If you aren't quite sure what hot shot trucking is, don't worry! We'll explain what it is, how it works, how to find hot shot loads, and more in this article so you can decide whether hot shot trucking is right for you and start your business off on the right foot.
What is hot shot trucking and what are hot shot loads?
While semi trucking means delivering large loads in massive Class 8 tractor-trailers, hot shot trucking involves picking up and delivering time-sensitive less-than-truckload (LTL) loads to easily accessible locations. Hot shot loads are generally small enough to fit on a box truck, a pickup truck, or a trailer.
Sometimes, hot shot loads only need to be transported a short distance. However, some hot shot drivers may need to drive over state lines or even across the country to deliver their load. Essentially, hot shot trucking is like a downsized version of semi trucking with less overhead. And just as there are a variety of load types in semi trucking, there are also a wide variety of load types in hot shot trucking.
Hot shot loads often come from industries that need equipment quickly to avoid drops in productivity, delays, and revenue losses, such as the oil, agricultural, and construction industries. For example, a construction company that needs a concrete saw transported from one site to another might rely on a hot shot trucker to deliver the equipment as fast as possible and prevent downtime.
What is a hot shot driver?
A hot shot driver is someone who quickly delivers the small hot shot loads. Compared to semi drivers, hot shot drivers enjoy a lower barrier to entry, lower fuel costs, and lower insurance costs, as hot shot equipment is less expensive and cheaper to insure than large class 8 long-haul trucks. For example, a driver might need to pay $1,000 per month for their pickup truck. However, a truck payment for a Class 8 semi can be as high as $3,000 per month.
For the most part, these drivers are freelance owner-operators. They own their vehicles and scour load boards or directly reach out to shippers to find hotshot loads and decide which loads to take and when to work. Some truckers work full time, others work on a part-time schedule, and others simply use their truck to pick up hot shot loads whenever they want a little extra spending cash. Some company drivers also occasionally deliver hot shot loads.
Similarly, hot shot drivers have a variety of end goals. Some drivers use hot shot hauling as an entry point into the trucking industry due to the lower cost of vehicles, trailers, fuel, and operations. After they have some hot shot trucking experience under their belts, they may have enough money to purchase a semi. However, other drivers love hot shot trucking and are content to deliver hot shot loads for the remainder of their careers.
How much do hotshot drivers make?
Since hot shot trucking jobs need tight turnarounds, companies are typically willing to pay premium rates to ensure their loads reach their final destination in time. While every hot shot driver is different, the median annual owner operator hot shot salary ranges from $49,000 to $75,000.
You can even take home over $100,000 a year, depending on your experience level, equipment, region, types of loads, rates, fuel prices, dispatch fees, maintenance costs, insurance premiums, and more. Typically, CDL hot shot salaries are higher than non-CDL hot shot salaries. However, the amount of time you devote to driving, the number of loads available in your area, and how much time you spend deadheading can also impact your hotshot trucking salary. It's important to note that your hot shotting salary may vary from month to month as demand ebbs and flows.
How does hot shot trucking work?
Aside from the fact that hot shot trucking involves delivering time-sensitive LTL loads and doesn't necessarily require a semi, the hot shot trucking process is very similar to other forms of trucking.
First, you'll need to find hot shot jobs in your area. Load boards can save you time and enable you to locate loads based on your location, availability, equipment, and preferred load type and lanes. Some load boards like DAT will even let you post your truck so that shippers will come to you. If you don't have the time or desire to discover hot shot loads on your own, you can also use a hot shot dispatcher.
Once you've found a load and accepted the job, you can drive to the pickup location, deliver the shipment to its intended destination, unload the cargo, and look for a new job or return home.
To make the most out of your time, consider:
Maximizing your clock: If you're new, drive as much as possible while abiding by Hours of Service regulations. Taking the time now to learn the most effective ways to work your shift and plan your week can boost your profits in the long run. After all, experience is the best teacher.
Looking for loads to cover your deadheads: Driving without a load means wasting time, fuel, and money, so try to pick up freight to cover your deadhead miles. For instance, if you live in Buffalo and are delivering a load to Syracuse, find freight in Syracuse to haul back to Buffalo. Failing that, try to transport a load from Syracuse to Rochester and another from Rochester to Buffalo.
Running loads over the weekends: Weekend loads generally pay more than weekday loads.
Being patient: Chances are, you won't become successful overnight, so be ready to stick it out as a hot shot trucker for a few years to ensure you get the most out of your investment in your equipment.
How to become a hotshot driver?
Hot shot truckers generally use medium-duty, one-ton, Class 3, 4, or 5 pickup trucks. Class 3 medium-duty trucks weigh between 10,001 and 14,000 pounds, Class 4 trucks weigh between 14,001 and 16,000 pounds, and Class 5 trucks have a weight limit of 16,001 to 19,500 pounds. While these pickup trucks are non-commercial, you can use them for hauling hot shot loads if you have an operating authority, liability insurance, and proof of your business.
In addition to a truck, you'll likely need a trailer. Your truck type and intended load types should inform your trailer decision. Common trailer types in hot shot trucking include:
Bumper pull trailers: These trailers are easy to use, short, and relatively inexpensive, making them popular with new drivers and those operating on a part-time basis. However, they can't carry as many materials or haul as much weight as some other types of trailers.
Gooseneck trailers: Compared to bumper pull trailers, gooseneck trailers have a tighter turn radius and are more stable. They are also usually capable of carrying larger and heavier loads, so if you're serious about hot shot trucking, consider investing in a gooseneck trailer. However, these trailers are typically more expensive than bumper pull trailers, and you may need to purchase a special hitching system to attach a gooseneck trailer to your truck.
Lowboy trailers: These trailers have a low center of gravity, making them ideal for heavy loads. Plus, since lowboy trailers have two drops in deck height, you can carry loads up to 12 feet tall. However, the trade-off is that you can't haul as much material each trip due to minimal deck space.
Tilt deck trailers: These trailers earned their namesake because they can tilt at an angle to ease the cargo loading process before returning to a flat position for transport. Tilt deck trailers can reduce the amount of heavy lifting you'll need to do, but you'll need to oil their moving parts and regularly change the hydraulic system's filters and oil.
Dovetail trailers: Dovetail trailers are ideal for hauling cars and other wheeled objects. However, they hang low and protrude out the back, making it difficult to drive up steep inclines without dragging and increasing your chances of being rear-ended.
You'll also need to meet a few logistical and legal requirements before starting hot shot trucking. For example, you'll need to have a Motor Carrier Authority Number and approval from the Federal Motor Carrier Safety Administration (FMCSA). You'll also need to abide by hot shot trucking DOT regulations and obtain a USDOT number if you plan on transporting loads across state lines.
To meet non CDL hot shot trucking requirements, your vehicle/trailer combination will need to have a GCWR below 26,000 pounds and your trailer must weigh less than 10,000 pounds. However, if you have a commercial vehicle, you'll need a CDL license. You'll also want to receive your Department of Transportation (DOT) medical card, which means passing a physical exam administered by an FMCSA-approved medical examiner.
You'll also want to:
Open your business through your state's website: Once you apply, you'll receive an Employer Identification Number, EIN, enabling you to open a bank account for your business.
Apply for insurance: You'll also need commercial insurance to activate your MC number, which can cost anywhere between $1,000 and $2,500 a month. Plus, since it's always better to have insurance and not need it than to need it and not have it, make sure to apply for liability, physical damage, and cargo insurance.
Learn how to secure loads properly: Many drivers overlook this critical step, but improperly secured cargo can cause serious problems, from rollovers to jackknife accidents to loose cargo.
How to find hot shot loads?
Once you have all the logistics worked out, it's time to find hot shot loads. Quickly finding loads is essential for increasing profits and staying ahead of the competition. After all, the more time spent looking for work, the less time spent earning money on the road — and the higher the chances are of other drivers picking up the best paying loads first. While some drivers rely on their network to find loads, using a load board is far more efficient and will give you a wider variety of loads.
If you don't have time to check load boards for yourself, hire a dispatcher. They can scour the load boards or reach out to their contacts on your behalf so you can grow your business without getting overwhelmed by time-consuming back-office tasks. The best dispatchers will be able to quickly find you high-paying loads that are compatible with your equipment, preferred lanes, and business goals.
Thriving with DAT
While smaller, more local load boards might seem appealing if you operate locally or regionally, large hot shot trucking load boards, such as those from DAT, are far more comprehensive and reliable.
With more than 500 million of loads posted each year (including 160 million exclusive ones), DAT's load board will make finding profitable hot shot freight along your preferred routes easier and faster. You can even narrow down your search to specialty loads, save your favorite lanes, and configure notifications so you'll be alerted of any loads that match your requirements.
Our load board is easy to use and updated in real time, enabling you to find loads before the competition. They'll also provide insight into brokers' average time to pay and credit, so you know exactly who you're working with from the get-go. You can even see where trucks are in demand, average market rates, and company reviews while accessing information on the go with DAT's app.
Whether you're a full-time hot shot trucker or someone with a weekend hot shot trucking side hustle, DAT makes finding the right hot shot loads and business partners easy. With DAT's help, you can easily save time and grow your business.
Start finding quality hot shot loads today with DAT!
Ready for a wide selection of hot shot loads, insights into brokers, market rates, and more? Look no further than the DAT load board!
With the DAT load board on your side, you can easily find loads before the competition and grow your business. Sign up today to get started!