What Is the Average Long Haul Trucker Salary
What Is the Average Long Haul Trucker Salary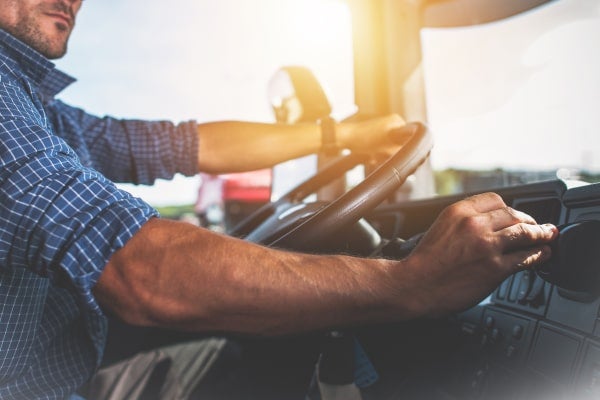 A long-haul trucker salary can vary depending on many factors. Let's take an in-depth dive into how much a long-haul truck driver makes and whether it's the right job for you.
Long-haul trucking (also known as OTR or over-the-road trucking) is the role that people will most often associate with trucking at large. These carriers and owner-operators haul loads all across the country on long journeys, spending significant amounts of time away from home, but also operating with a ton of freedom and autonomy. For many, long-haul trucking represents an ideal career choice.
Naturally, anyone interested in long-haul trucking may wonder, "How much do long-haul truckers make?" A long-haul truck driver salary can vary quite a bit depending on a wide variety of circumstances. Ultimately, it's up to the driver themselves to determine which path to take and how they should run their trucking business, making choices that will determine their long-haul trucker salary.
Let's take a closer look at what it means to be a long-haul truck driver, what the long-haul driver salary is like, and some essential tips for increasing the amount of money long-haul truckers take home.
What is long-haul trucking?
Simply put, a long-haul trucker is someone who delivers loads, cargo, and goods across state lines, including across Canada and Mexico. Truckers as a whole move approximately 71% of all the freight in the U.S., and long-haul truckers specifically are a significant part of that statistic. Long-haul trucking can involve transporting all types of goods, including a number of specialty loads and even hazardous materials.
Typically, long-haul trucking involves driving over a 250 mile radius, with some carriers and owner-operators preferring an even greater radius for their travels. Being that it is long distance, OTR trucking mostly consists of driving across highways for hours or days at a time. Long-haul truck drivers will usually only ever navigate in cities or on smaller roads at the beginning or end of their journey, when they are loading and unloading their cargo.
Many long-haul truck drivers start out by working in fleets, either for a third-party trucking company or as part of a private, brand fleet, such as Walmart or Pepsico. Being a part of this kind of operation means that truckers will have other people, such as a dispatcher, to coordinate shipments and assign loads to them.
With fleet managers or other parties taking care of the backend, long-haul truck drivers only need to concern themselves with staying focused while on the road. This means driving safely, loading and unloading cargo, and maintaining your truck by checking tire pressure, fluid levels, and more. Performing routine checkups on your vehicle will help improve fuel efficiency and save money on repairs by helping your truck last longer. At the same time, you will also have less control over your long-haul truck driver salary since it will be set by your employer, however, this could still be a great fit whether you're just starting out or you've been in the industry for a while.
Of course, if a long-haul truck driver decides to become an independent owner-operator, then their role becomes vastly different. The potential profit is much higher than as part of a fleet, but it also requires many other responsibilities. We'll discuss the differences between being a long-haul fleet driver vs. being a long-haul owner-operator in just a bit.
What are the challenges of long-haul truck driving?
While long-haul truck driving may suit some people's needs, it can still be a challenging career. Let's discuss some of the main obstacles that OTR drivers may face as they haul loads across the country.
Hours-of-Service (HOS) compliance: Because of the long drives and long hours, long-haul truckers are required to closely manage their schedules for the sake of reducing fatigue and avoiding accidents. However, this can also mean that scheduling your time on the road can be a bit more complicated than it originally seems. Here are some of the main regulations:
Long-haul truck drivers have a 14-hour limit on their shifts.

Long-haul truckers are only allowed to drive for 11 hours within that 14-hour window.

Long-haul drivers are required to take a 30-minute break after 8 hours of driving.

Long-haul truck drivers are capped at 60 hours per 7-day period and 70 hours per 8-day period.

For the 10-hour mandatory off-duty time, drivers can split sleeper berth time between an 8-hour and 2-hour period (8/2 split) or a 7-hour and 3-hour period (7/3 split).
Fuel costs: While company truck drivers aren't usually footing the bill for fuel, diesel costs are always going to be a primary area of concern for long-haul owner-operators. Tractor trailers consume over 20,000 gallons of diesel fuel annually, and yearly expenses for fuel can range from $50,000 to $70,000.
With the price hike we've experienced in 2022, fuel expenses have gotten even costlier for carriers and owner-operators. The average cost of ultra-low sulfur diesel (ULSD) was at $4.94/gal as of September 2022, with fuel as a percentage of operating costs increasing by a staggering 52%, from $0.52/mile this time last year to $0.76/mile today.
But even with these challenges facing long-haul truckers, the potential gains of a long-haul truck driver salary mean that diligent carriers and owner-operators who can handle the responsibility will be able to reap the many rewards presented by long-haul trucking.
What is a long distance truck driver's salary?
Now that you know more about what it takes to be a long-haul truck driver, it's time to answer the question: How much do long-haul truck drivers make?
Salary.com lists the average salary for a long-haul truck driver as ranging from $56,592 to $79,737 per year. According to the American Trucking Associations (ATA), the median salary for a truckload driver working a national, irregular route (which describes many long-haul truck drivers) was $53,000. These numbers give you a sense of how much you can expect to earn as a long-haul trucker. But the truth is that the salary for a long-haul truck driver can vary greatly, depending on what kind of trucking operation you are a part of, and how well you are able to manage your truck and your loads.
A long-haul trucker salary will depend a lot on the amount of experience you have. If you're just starting out and joining a fleet, it makes sense that a company will start you out with a salary that might lean towards the lower end of that average. After all, trucking is a job that requires skill and safety, and long-haul truck drivers will need to prove that they are reliable before they can start making more money.
While joining a fleet is a great way to start out as a long-haul trucker, some may find themselves gravitating towards a more particular role after a few years of experience: that of the independent owner-operator. A quick look at the numbers makes it easy to see why – according to Indeed, the average salary for an owner-operator is $146,697. That's nearly double the higher end of the average long-haul truck driver salary for those who work for others.
It's important to recognize that along with that much higher salary comes a slew of pros and cons. Owner-operators are essentially their own boss, setting their own hours and running their own business. This can mean running your own small fleet with a small group of drivers, but it can also mean working as a single person operating a single truck.
Owner-operators act as their own fleet manager, and are responsible for managing expenses, finding and negotiating for loads (if they aren't leased on with a carrier), paying for benefits and insurance, and much more. They also need to be more hands-on with ensuring that electronic logging device (ELD) compliance is followed and that all the proper permits and paperwork are in place to run the trucking business smoothly.
Sometimes, large fleets will partner with owner-operators to allow them to operate with autonomy under their umbrella. In this instance, owner-operators get the benefits of being part of a fleet, with the wages and flexibility that comes with being an owner-operator.
Tips for growing your rate and increasing your long-haul truck driver salary
While a company long-haul truck driver may not be able to increase their salary through simple cutbacks, long-haul owner-operators can follow these tips to increase their salary:
Reduce fuel costs. This is the biggest pain point for owner-operators, and finding any way you can to reduce fuel expenses will ensure that you're taking home as much of your revenue as possible. The most important way to improve fuel efficiency is to slow down when driving. Other methods like reducing deadhead miles or reducing drag are also helpful steps to take.


Follow regulations and avoid compliance headaches. Ensuring that all your permits and licenses are in proper order, that you're following HOS regulations when out on the road, and that you're maintaining as strong a safety record as possible will help you out whether you're part of a fleet or you're an independent owner-operator. Not only can noncompliance leave you buried in fines and fees, but stronger compliance will look good to your fleet manager or to prospective shippers, allowing you to earn a better reputation and a higher rate.


Use a load board to find the best loads.

While this is likely not relevant to leased-on owner-operators, this is a great way to boost your salary as an independent owner-operator. Not all loads are created equal and every owner-operator has their own needs. Selecting loads that best fit your business and your goals will give you the biggest bang for your buck.
Find success and boost your long-haul truck driver salary with DAT
The DAT Load Board is the best way to find the highest-paying long-haul freight. With more than 400 million loads posted annually, DAT helps you find the right load for the right price, no matter where you're based. Our load board subscriptions also give long-haul truck drivers access to the DAT One Mobile App, which has many features that will help you on your long journeys, such as information on fuel prices, weigh station and truck stop locations, and much more.
Check out DAT's other carrier services as well to see how we help long-haul truckers maximize their salaries with freight rate analytics, factoring, fuel card programs, and more!
Find long-haul trucking loads with DAT's help!
If the average long-haul trucker salary sounds appealing to you and you're ready to hit the road, look no further than the DAT load board. With millions of loads posted annually, you're sure to find the perfect match!
Get the DAT load board to start finding quality long-haul trucking loads!