Truckers rely on DAT and our box truck load boards to find the best loads available for 26ft box trucks.
Our all-encompassing platform is designed to serve your trucking needs. Our 26 foot box truck load board connects you to the best loads, most trusted business partners, and important information on lane rates so you can optimize your business and stay ahead of the competition.
Gain access to the biggest load network in the industry.

Easily identify the most valuable loads for 26ft box trucks.
Negotiate the best box truck rates for your trucking business.
Gain access to the biggest load network in the industry.
DAT offers the largest and most trusted on-demand marketplace in the country.
With over 40 years of experience under our belt, DAT has developed the largest load network within the freight industry. Our experience, expertise, and proven track record has placed us as the most reliable platform for truckers looking for a 26 foot box truck load board to expand their freight network and uncover previously hidden business opportunities.
Easily identify the most valuable loads for 26ft box trucks.
We post more loads daily than any other load board so you can discover the most valuable loads in your area.
We connect carriers who transport large loads and box truck freight equipment to an unmatched number of available loads, no matter where they are in the country. Posting nearly 1.37 million new loads every day — sorted by the most relevant criteria to you — we ensure the most valuable loads are always right at your fingertips.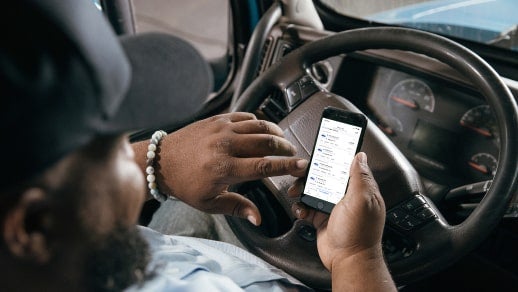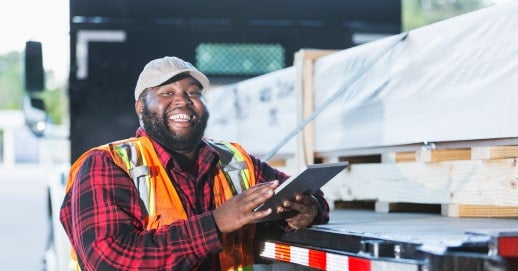 Negotiate the best box truck rates for your trucking business.
Build, maximize, and sustain the long-term growth of your trucking business with DAT's unmatched tools.
DAT provides the resources you need to take your trucking business to the next level. Our platform's tools help you streamline your operations, enhance your efficiency, and reap greater revenues. We evaluate the creditworthiness and average days to pay of prospective partners so you can trust who you're working with. We also analyze market conditions and lanes within a given area so you get the best deals and maximize your time on the road.
What is a 26ft Box Truck?
A 26ft box truck is typically the largest hauling truck offered by moving and storage companies. The truck's dimensions run 26ft in length and around 8ft in both height and width. The truck is designed to transport large, bulky, or plentiful items, with a payload of approximately 10,000 lbs. A 26ft truck combines spaciousness with safety. Cargo remains less prone to any damage since taller trucks are more stable than smaller trucks and other regular vehicles. With the taller vehicle, you can be also sure that you'll only ever have to make one trip from the point of pickup to your intended destination.
How does DAT help you source 26ft box truck loads?
Why choose DAT for your 26ft box truck needs?
How do DAT's 26ft box truck load boards work?
How much does DAT's box truck load board cost?
What other tools does DAT provide box truckers?
"The DAT Load Board is the only one I use, and I really don't see any interest in trying any other one."
- Brian Stone, Stone's Trucking LLC
"DAT Load Board is awesome. They even teach you how to book a load and how to use it on your computer or cell phone app. Highly recommend DAT!"
- Francis Gatmaitan, Alpha Trucking
Find the best loads for 26ft box trucks today!
No other on-demand marketplace caters to 26ft box trucks quite like DAT. Our intuitive tools save you time, streamline your business, and boost your revenue. Work with the best partners in the business, and never let the most valuable loads go unnoticed again with our load board!