Want to learn more about freight dispatchers and what they can do for your business?
Running a successful trucking business involves managing a lot of moving parts. Freight dispatchers can take a piece off your plate by helping you find loads faster. We'll help you understand the benefits of dispatchers v. self-dispatch with DAT.
Is a freight dispatcher right for your business?
Discover the difference between freight dispatchers and brokers.
Be your own freight dispatcher with DAT.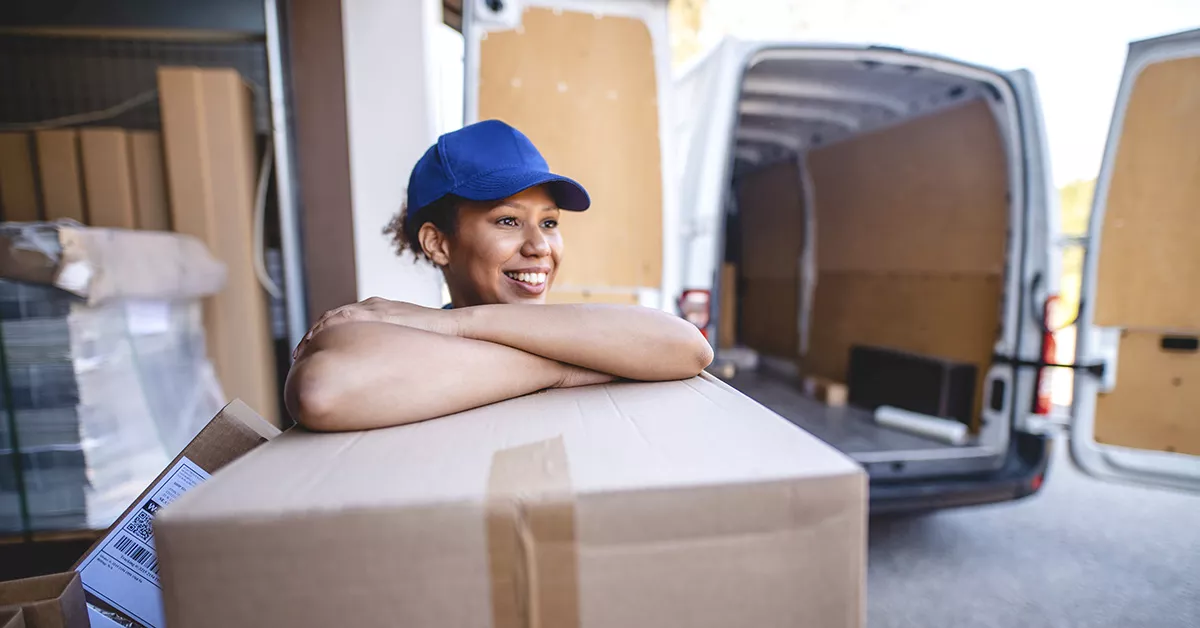 Is a freight dispatcher right for your business?
Freight dispatchers represent carriers during freight negotiations to help you book the right loads.
Freight dispatchers are third parties who represent the carrier in freight negotiations. They work with shippers and brokers on your behalf to find the best-paying loads that match your preferred lanes and equipment. When you get paid for delivering a load, the dispatcher takes a percentage off the top. That means the more you make, the more they get paid — so they have plenty of incentive to keep you on the road.
Discover the difference between freight dispatchers and brokers.
To the casual observer there are many similarities between freight brokers and freight dispatchers, but it's important to note the major differences.
Both freight dispatchers and brokers work as intermediaries, but freight dispatchers make a percentage of what your trucking company makes, meaning they have your best financial interests in mind. However, you need to be able to afford the cost of a dispatcher. 
Freight brokers often make money by negotiating rates with shippers and then negotiating different, lower rates with owner-operators to allow for a profit margin for the broker. Getting a good rate with a broker means being a skilled and knowledgeable negotiator.
Be your own freight dispatcher with DAT.
DAT offers all the tools and services you need to be your own dispatcher and negotiate high-paying loads.
With DAT, you can save a lot of money by becoming your own dispatcher. All you need is a handle on negotiating freight prices with brokers and you can use DAT to be your own dispatcher. With more than 1 million new listings posted to our boards every business day, DAT always has something new. Get insights into average lane rates, broker credentials, and more to take control of your dispatching.
What do freight dispatchers do?
Freight dispatchers act as intermediaries between the carrier and the shipper. They negotiate loads on behalf of the carrier and try to get consistently high paying freight given that they will receive a percentage of the final rate. Good freight dispatchers keep portfolios of their carrier's lane preferences, equipment specifications, and desired freight rates. They then contact shippers and brokers on the carrier's behalf to find loads that meet the carrier's requirements.
Can a dispatcher really help my business?
Should I book loads through dispatchers or brokers?
How much do dispatchers make per load?
Can I work directly with shippers?
Can I act as my own freight dispatcher?
"The DAT Load Board is the only one I use, and I really don't see any interest in trying any other one."
- Brian Stone, Stone's Trucking LLC
"DAT Load Board is awesome. They even teach you how to book a load and how to use it on your computer or cell phone app. Highly recommend DAT!"
- Francis Gatmaitan, Alpha Trucking
Access the best truck dispatch tools today!
DAT is the number one choice for truck dispatchers and carriers. Whether you work with a dispatcher or self-dispatch using a load board, DAT offers the most comprehensive listings. 
Sign up today to find the right loads for your business.