Freight Factoring Companies
Freight Factoring Companies
Freight Factoring helps you cover your expenses.
Transporting freight is already complicated. On top of ensuring your deliveries make it on time, you have the added responsibility of managing cash flow that is often slow or unpredictable.
Choosing freight factoring lets you worry less by eliminating long wait times on payments for load deliveries.
No more gaps in your cash flow.
Freight factoring services that work for your business.
Simplified workloads and other business services.
No more gaps in your cash flow.
Freight factoring gets you paid within 24 hours — not 30 or even 60 days after a delivery.
If it feels like you're always playing catch up, you're not alone. It's the eternal struggle in trucking — you have to pay your expenses, but it could be months before customers process invoices. This creates a gap in cash flow, and can lead to taking on debt.
The good news is that with invoice factoring, you can pay your expenses on time and avoid waiting the 30 to 60 days (or more) that it can take to get paid. You have more important things to worry about, so let freight factoring take cash flow concerns off your plate.
Freight factoring services that work for your business.
Financial fixes aren't one size fits all.
OTR Solutions factoring services help you get the funds you need ASAP with customized factoring programs that work for your business. When OTR Solutions buys your invoices, you get instant funding through OTR BOLT, wire transfer, or ACH as soon as your invoice is processed (within 24 hours of submission), and then OTR Solutions takes care of the rest.
With OTR Solutions freight factoring services, there are no monthly minimums, volume limits, or credit restrictions, meaning you have the freedom to factor as few or as many invoices as you want each month. That freedom makes OTR Solutions a great fit for smaller operations as well as larger trucking businesses. If you're looking for true non-recourse factoring or you simply need a way to get cash quickly without taking on debt, OTR Solutions will help you find the perfect factoring program to match your needs.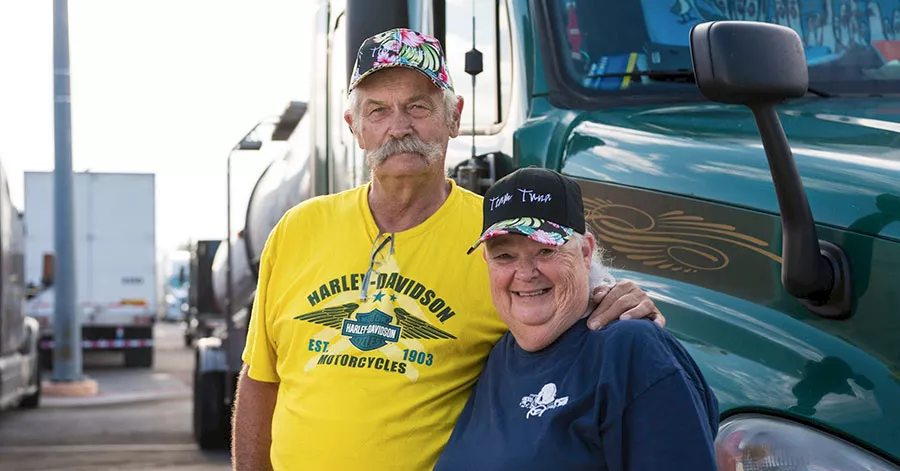 Simplified workloads and other business services.
Go beyond factoring with OTR Solutions account management and back-office services.
Getting paid on time is an important part of trucking, but it's far from the only element of running a successful trucking business. OTR Solutions factoring program helps you get paid fast, but the platform also has other services that can help elevate your business as well. OTR Solutions offers dedicated account management so you can handle all your cash flow and back-office needs. Its online portal also delivers real-time data that helps you negotiate better rates with brokers. Plus, you can use the Capital Fuel Card to save an average of $.20 per gallon with nation-wide acceptance at over 8,000 truck stops.
All these benefits and more are the reason why DAT is partnering with OTR Solutions. DAT's Load Board, the largest trucking database in the industry, gives you all the information you need to find the best loads available and minimize deadhead mileage. Plus, any load you see on DAT with a blue checkmark is approved to be factored with OTR Solutions, meaning you'll know if you can factor a load before you even pick it up!
"OTR Solutions is a wonderful company to work with. They go above and beyond to meet your needs. Everyone I have worked with has always been really nice and professional. I would recommend OTR Solutions to everyone looking for a great factoring company."
"OTR Solutions is one of the best things that has happened for our company Sal-Trans Express, Inc. Their Customer service is of the best quality. Provide detailed explanations to all questions asked and truly always look out for their customers. Their personalized services have allowed our company to scale quickly and allowed us to make the necessary decisions for our company."
How does freight factoring work?
Are freight factoring services safe to use?
Why should I choose OTR Solutions?
How does freight factoring work?
Typically, you draw up an invoice and send it to the customer for processing. Somewhere between 30 and 90 days later, you'll receive payment. However, you still have to operate during those 30 to 90 days, which makes it crucial to have access to funds.
OTR Solutions offers both recourse and non-recourse factoring programs that close that waiting gap to 24 hours or less. They provide the flexibility and growth opportunity with increased cash flow through the selling of invoices at a small discount. That way you benefit from cash flow and it eliminates the time you have to spend processing invoices.
Are freight factoring services safe to use?
Why should I choose OTR Solutions?
Partnering with OTR Solutions will give you transparent pricing, same-day invoice processing, and peace of mind.
Register with OTR Solutions today to control when and how you get paid!