Freight Factoring Companies
Freight Factoring Companies
Freight Factoring helps you cover your expenses.
Transporting freight is already complicated. On top of ensuring your deliveries make it on time, you have the added responsibility of managing cash flow.
Choosing freight factoring lets you worry less by securing finances and eliminating long wait times on payments for load deliveries.
No more gaps in your cash flow.
Freight factoring services that work for your business.
Simplified workloads and other business services.
No more gaps in your cash flow.
Freight factoring gets you paid within 24 hours.
If it feels like you're always playing catch up, you're not alone. It's the eternal struggle in trucking — you have to pay your expenses, but it could be months before customers process invoices. This creates a gap in cash flow, and can lead to taking on debt.
The good news is that with invoice factoring, you can pay your expenses on time and avoid waiting the 30 to 90 days, or more that it can take to get paid. You have more important things to worry about.
Freight factoring services that work for your business.
Financial fixes aren't one size fits all. Triumph's factoring services help you get the funds you need ASAP.
You know your finances better than anyone else. What Triumph offers through freight capital factoring is a way to shorten the time it takes to get paid. Triumph buys your invoices, you receive an advancement within 24 hours, and they take care of the rest.
Triumph's freight factoring services don't require an ongoing contract and don't have minimum volume requirements, which makes them a good fit for smaller operations. Whether you're a large operation looking for low-fee recourse factoring, or a smaller business looking for a way to get cash quickly without taking on debt, Triumph will help find the best fit for your company.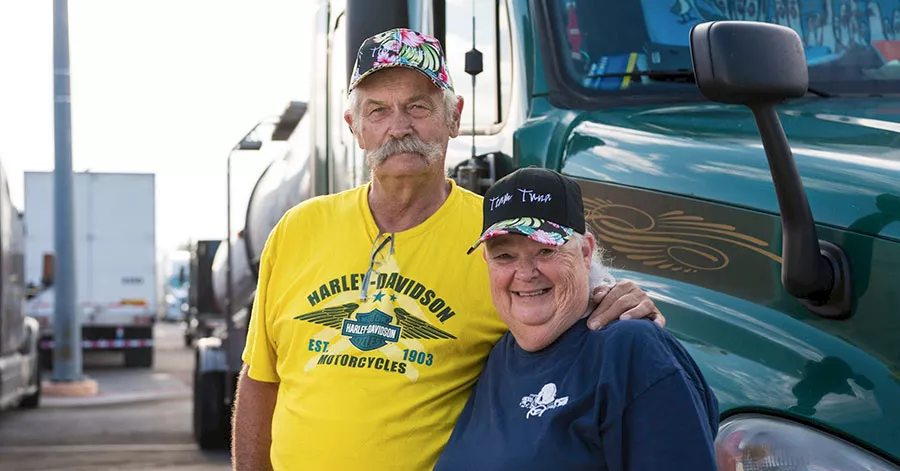 Simplified workloads and other business services.
Use Triumph's suite of tools and services to help your business get ahead.
Factoring lets you get paid quicker, but it's not the only service that Triumph offers. You'll gain access to fuel advances — with the option to have those advances put directly onto fuel cards for drivers — as well as vendor payment options. Triumph is the exclusive factoring provider to 
DAT Load Boards
, the largest trucking database in the industry, to find loads and minimize deadhead mileage. Any load you see on DAT with a green checkmark is approved to be factored with Triumph.
"Triumph has been a tremendous partner in building our company, there's no way we could have started without their help. They have been key in our day to day operation making it possible to us to focus on what we know how to do."
"I would have never survived the first 6 months without Triumph Factoring. They basically helped build my company."
How does freight factoring work?
Typically, you draw up an invoice and send it to the customer for processing. Somewhere between 30 and 90 days later, you'll receive payment. However, you still have to operate during those 30 to 90 days, which makes it crucial to have access to funds.
Triumph's invoice factoring services close that waiting gap to 24 hours or less. They pay your invoice, minus a small process fee, and you (or your drivers) can get back on the road. That way you have cash at the ready to immediately take care of anything that comes up.
Are freight factoring services safe to use?
Why should I choose Triumph?
When you partner with Triumph, you get more than money. You get a dedicated team that supports your business with invoicing, collections and credit analysis.

Register with Triumph Business Capital and get paid faster today!