Finding the right broker for hot shot trucks is an important decision for any trucker — that's why the DAT Load Board is here to help.
When looking for a trustworthy broker, you'll need insight into the broker's business history. To find the best broker for you, DAT load board packages include access to an extensive directory, with detailed information on hot shot brokers across the country.
Get credit histories for hot shot brokers.
Read customer reviews from the DAT network.
Sign up for DAT Assurance.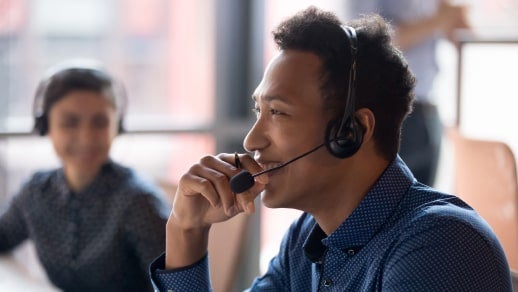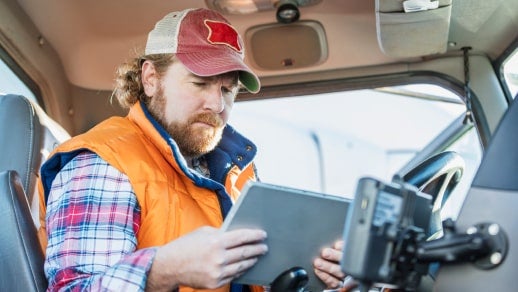 Get credit history for hot shot brokers.
View broker credit scores, bond histories, and more.
The DAT Load board doesn't just provide contact info for hot shot brokers — it also includes credit and bond histories, so you can get a sense of the broker's reliability based on past transactions. Whether you're a carrier or a shipper, you have the power to pick out qualified hot shot brokers that will deliver payments on time.
Read customer reviews from the DAT network.
See what other DAT customers have to say about hot shot brokers.
The DAT network is the most trusted network of trucking partners in the country, providing service to carriers, shippers, brokers, 3PLs, and more. When you're looking for hotshot trucking brokers, the DAT customer base is here to help. With customer reviews from other DAT clients, you can do your own research on hot shot brokers and minimize risk.
Sign up for DAT Assurance.
Secure your invoices with a subscription to DAT Assurance.
DAT Assurance operates in partnership with OTR Solutions to get your payments to you on time. From certain load board packages, DAT allows carriers to collect payment from shippers on up to 100 loads per broker. Using Debt Recovery Resources, you can avoid late payments, and get credited up to $1,000 for missing payments.
How to find a broker for hot shot loads?
Hotshot truckers and shippers turn to brokers to be a neutral third party in finding freight matches, processing invoices, negotiating rates, and more. To find the right hot shot broker, your DAT load board package includes access to a database of brokers and 3PLs across the DAT network. Simply search the DAT Directory for brokers that fit your criteria, and investigate broker histories to find the right partner.
What does a hot shot broker do?
How do brokers find matches?
Do hotshot truckers use brokers?
How do I find a trustworthy hot shot broker?
Do I need a broker for hotshot loads?
"The DAT Load Board is the only one I use, and I really don't see any interest in trying any other one."
- Brian Stone, Stone's Trucking LLC
"DAT Load Board is awesome. They even teach you how to book a load and how to use it on your computer or cell phone app. Highly recommend DAT!"
- Francis Gatmaitan, Alpha Trucking
Find a hot shot load broker
Get access to hotshot broker companies across the industry, from the largest on-demand trucking marketplace. With your DAT load board subscription, carriers and shippers can understand broker history and customer reviews and establish a reliable partnership — all from the DAT Directory.