Get paid within 24 hours from the most trusted invoice factor, OTR Solutions.
Understanding how invoice factoring works and what programs and services provide your business with the most value is the key to finding the right factoring partner. Through DAT's partnership with OTR Solutions, you can not only take advantage of their industry leading factoring program, technology solutions, and customer service, but also integrated broker checks and automated invoicing inside the DAT platform.
Grow your business with accelerated cashflow.
Centralized back-office for a streamlined and efficient operation.
Access advanced tools and technology to book higher paying freight, get paid almost instantly, and make better business decisions.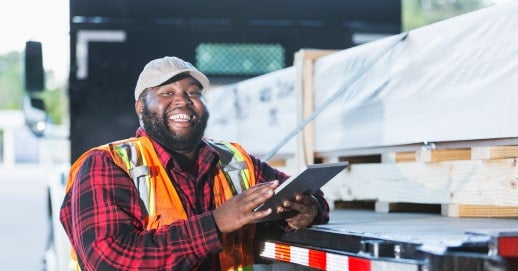 Grow your business with accelerated cashflow.
Use OTR Solutions to expedite and maintain reliable cash flow without taking on debt.
Truckers have been using factoring services for decades, and for good reason — payments from brokers and shippers can be slow, which means your income could fall short until you get paid. When you're relying on a customer to mail a check in order to pay for insurance or your truck payment, carriers are sometimes forced to seek alternative financing to stay afloat, potentially damaging their credit score and restricting them from future opportunities. By factoring your invoices with OTR Solutions, you to rely on reliable cash flow will no longer be an issue.
Centralized back office for a streamlined and efficient operation.
A dedicated in-house team managing your invoicing, fundings, and customer payables means you can tackle anything with a single phone call.
One of the key advantages of factoring with OTR Solutions is its flexibility and ability to offer carriers a professional and experienced back-office team to help manage their business. At DAT, we understand that every trucking operation is unique, and a factoring partner should adapt to your financial and operational needs too. With OTR Solutions, you can view customer credit approvals directly on our load board and if you decide to work with some they don't, you can. The success of OTR Solutions is entirely rooted in the success of their clients who know what's best for their businesses.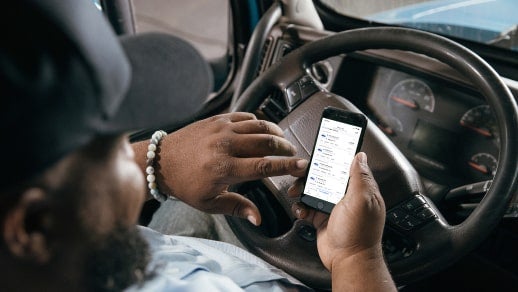 Access advanced tools and technology to book higher paying freight, get paid almost instantly, and make better business decisions.
Whether you are invoicing on the go with OTR Solutions' mobile app, or online in their comprehensive client portal, OTR Solutions offers the tools you need to run a business, and the technology to grow that business.
Submitting invoices and getting paid should be the easiest thing you do all day. Factoring can make that a reality by providing a single source to send all your invoices and to check on payments. With OTR Solutions, their online client portal is perfect for managing your account in the office or at home, and their mobile app makes it easier than ever to run a business on the go. With tools ranging far beyond simple invoicing and payment management, OTR Solutions offers safety score monitoring, a fuel finder, instant broker credit checks, and so much more.
"OTR Solutions is a wonderful company to work with. They go above and beyond to meet your needs. Everyone I have worked with has always been really nice and professional. I would recommend OTR Solutions to everyone looking for a great factoring company."
"OTR Solutions is one of the best things that has happened for our company Sal-Trans Express, Inc. Their Customer service is of the best quality. Provide detailed explanations to all questions asked and truly always look out for their customers. Their personalized services have allowed our company to scale quickly and allowed us to make the necessary decisions for our company."
What is invoice factoring?
Invoice factoring is a service that purchases invoices from carriers at Factoring is in no way needed to operate a trucking company –but anywhere between 50% – 80% of US carriers operating 1-400 power units work with a factoring company. Any freight carrier knows that managing invoices and collecting payment from brokers and shippers can be a difficult and sometimes frustrating process. Factoring provides your business with   reliable cash flow and back-office services, letting you find freight, build relationships, and grow your business.
Is factoring trustworthy?
How much do factoring companies charge?
Is factoring worth the cost?
How long is a factoring contract?
How can factoring help me grow my business?
Factor your invoices in 24 hours or less with OTR Solutions!
Get the most convenient and trustworthy factoring services in the business with OTR Solutions. With OTR Solutions factoring, you gain access to cash flow, advanced tools and technology, dedicated back-office support, and a network of partnerships. Taking advantage of their services is simple, try it today!