Truck Dispatcher License Requirements
Truck Dispatcher License Requirements
Find out how to become a truck dispatcher and discover what it takes to be the best in the business.
Are you interested in getting your truck dispatcher license but unsure of how to meet the independent truck dispatcher license requirements? Don't worry, we've got you covered. Whether you're obtaining your Federal Motor Authority, launching your own independent dispatching company, or navigating local rules and regulations, the experts at DAT Authority can help you meet all local and federal requirements.
Use DAT's unmatched resources to launch your own dispatching business.
Get the support you need with DAT Authority.
Learn what it takes to become a successful truck dispatcher.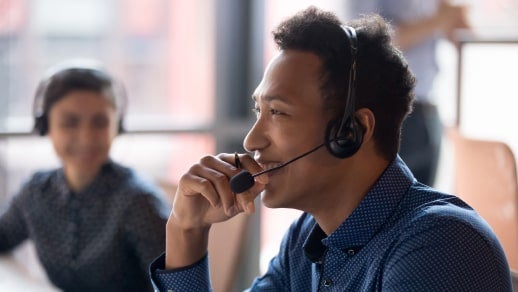 Use DAT's unmatched resources to launch your own dispatching business.
DAT's unrivaled freight network and superdatabase gives dispatchers the competitive edge they need to thrive.
As a dispatcher, the ultimate success of your business boils down to the success of your carrier customers. After all, a dispatcher's core responsibility is to develop a lucrative freight pipeline for each carrier client. So if you fail to invest in the success of your carriers adequately, you stifle your own business' growth prospects.
The best way to position your carriers for sustained profitability is to invest in a load board that swiftly connects you to the most valuable loads. DAT has earned the trust of dispatchers nationwide by developing the largest on-demand freight marketplace in the country – giving dispatchers direct access to leading industry professionals and more than 500 million loads posted annually.
Get the support you need with DAT Authority.
Work with a team of experts to effectively manage your dispatching operations.
Managing a business can be difficult without the right team behind you. The seasoned pros at DAT Authority help dispatchers stay organized and ahead of the competition. Even if you're an independent dispatcher, you don't necessarily have to be a one-man-band. Whether it's navigating registration requirements, assisting with paperwork, or supporting other back-office needs, DAT Authority provides a safe pair of added hands to help dispatchers prosper.
Learn what it takes to become a successful truck dispatcher.
DAT provides day-one support and outlines the necessary steps to become an independent dispatcher or salaried dispatcher.
DAT has demonstrated its proven know-how in getting dispatchers up and running. For independent operators or dispatchers joining a larger company, we empower you with the tools and industry insights to generate long-term success. Connect to the largest freight network in the business and build new relationships with key industry players. Draw on exclusive freight listings and leverage market analytics to negotiate the best freight rates.
"Some say it's simple to get your authority, and that you should save your money and do it yourself. Other people, including myself, are not sure where to even begin. I used a service provided by DAT to get my authority. It was important to me that it was done right the first time, by people who have done this before."
- Chad Boblett - Boblett Brothers Trucking
"They took me by the hand an led me through all of the diffiult and confusing steps to ensure that I started off on the right food. I cannot say it any clearer than these folks know what it's all about."
- Gregg Knight, LTL Trucking
What does a truck dispatcher do?
A truck dispatcher serves as a middleman between the carrier and the shipper. A truck dispatcher operates on a carrier's behalf to find the best loads and negotiate optimal rates. Truck dispatchers are incentivized to find carriers high paying freight since they earn a percentage of the final freight rate. 
The best freight dispatchers keep track of their carrier's equipment specifications, lane preferences, and acceptable freight rates. Dispatchers then contact shippers and connect with brokers to identify new loads according to the carrier's freight criteria.
How do I become a truck dispatcher for a company?
What steps should I take to become an independent dispatcher?
How can a truck dispatcher help my business?
What's the difference between a truck dispatcher and broker?
How much do truck dispatchers make per load?
Benefit from DAT's vast resources and become a thriving dispatcher!
Whether you're looking to build a dispatching company from the ground up or an established dispatcher looking to accelerate growth, DAT gives you the support and tools you need. With the most comprehensive on-demand freight marketplace in the country, DAT positions dispatchers for maximum success over the long haul.
Authority: Basic
Includes all federal fees

MC / DOT number

BOC 3 process agents