Let DAT take care of the paperwork so you can start your trucking business.
Thinking about getting your own trucking authority, but not sure where to begin? DAT's authority experts can help you navigate the paperwork and get your trucking business started fast.
Let DAT's experts guide you through the process.
Get your own MC number, hassle-free.
Stay compliant with state and federal regulations.
Let DAT's experts guide you through the process.
Getting your trucking authority on your own can be tough. DAT is here to help.
If you're looking to start your own trucking business, you likely know that there are countless regulatory hoops you need to jump through. All that paperwork can quickly become a hassle, but with DAT, taking care of your trucking authority checklist is a piece of cake. We handle the registration process and the paperwork — making sure you don't pay for licenses you don't need — so you can focus on running your business.
Get your own MC number, hassle free.
Getting your own MC number is the key to getting your business started and earning profits.
With DAT's trucking authority packages, our team of experts will handle the paperwork so you can be sure that all your permits and forms are submitted on time. In fact, we've streamlined the entire approval process to get rid of any obstacles that might be in your way. We're here to make sure you can get on the road fast and with confidence.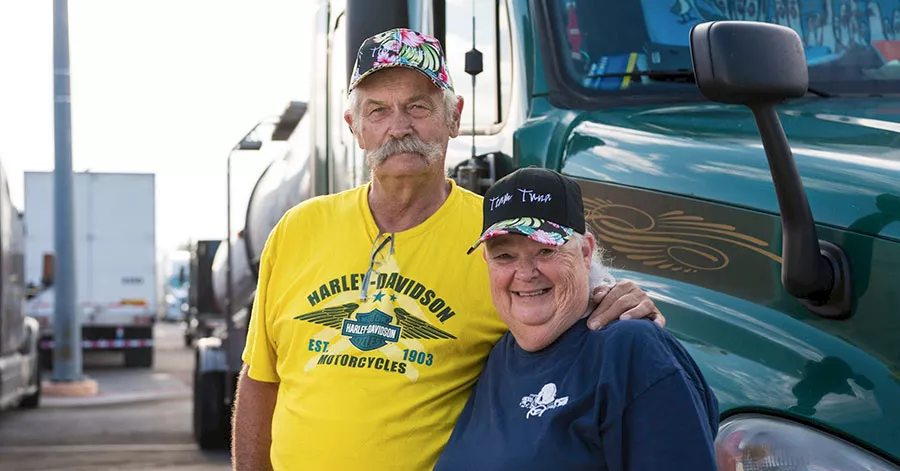 Stay compliant with state and federal regulations.
There's a lot more that goes into trucking than just carrying freight. At DAT, we focus on the details.
Most carriers don't get trucking authority because they love doing paperwork, but the truth is that there's more to moving freight than just transporting loads. At DAT, our experts keep up-to-date on industry, state, and federal regulations on everything from air emissions quality to weight standards to make sure you stay compliant.
"Some say it's simple to get your authority, and that you should save your money and do it yourself. Other people, including myself, are not sure where to even begin. I used a service provided by DAT to get my authority. It was important to me that it was done right the first time, by people who have done this before."
- Chad Boblett - Boblett Brothers Trucking
"They took me by the hand an led me through all of the diffiult and confusing steps to ensure that I started off on the right food. I cannot say it any clearer than these folks know what it's all about."
- Gregg Knight, LTL Trucking
What is trucking authority?
Trucking authority is governmental permission to get paid to haul freight. It is also called operating authority or motor carrier authority (MC authority) and it is necessary before you can start your own trucking company.
Having trucking authority means you can be your own boss. It's an opportunity for career growth that gives you full independence and can also come with a significant pay increase if you run your business well. It's true that trucking authority comes with a lot of responsibility, but if you stay organized you can grow your company over time — hiring your own drivers and getting multiple trucks.
What do I need to start my carrier business?
What are the steps of starting my business?
How long does it take to get authority?
How are DOT and MC numbers different?
How much does trucking authority cost?
Ready to take the first step?
When you work with DAT Authority, we won't just help you file your paperwork – you'll also gain a trusted advisor to help get your business on the right track, fast and easy. Run your business with confidence – choose a DAT Authority package that best fits your needs, or give us a call at 866-265-3172.
Authority: Basic
Includes all federal fees

MC / DOT number

BOC 3 process agents