Leading services to grow your business
Access the tools you need to succeed
Back-office tools to manage your business operations 

Insurance to give you peace of mind

Compliance services to keep your fleet audit-proof

Parking, warehousing, and service to secure your assets
Back Office
No more weekends spent going over paperwork and filing reports
Make sure you only pay what you owe
Record-keeping and documentation so you won't have to worry about an audit
Just send us your trip sheets or GPS data
Send us your numbers and we'll file your fuel taxes. Simple as that.
Truck Bookkeeping and Accounting
A reliable tax and bookkeeping service can help your trucking business streamline taxes and recordkeeping. By using ATBS, DAT's exclusive trucker tax services partner, all of your records will be organized and secure, your taxes prepared and filed at the end of the year, and a dedicated consultant will walk you through the entire process. Then, you can spend your time on more important things.
Improve your business with professional business advice.
Save time with secure bookkeeping services and the ATBS mobile app.
Have your taxes prepared and filed without paying more than you owe
Start Saving on Bookkeeping Today
Streamline your financial management processes and invest in the future of your business.
The top carrier TMS solution for DAT customers
LoadOps is the top intelligent TMS for truckload carriers. With easy integrations available for DAT users, you can find the most profitable loads with LoadOps and use DAT's leading market intelligence to guide your negotiations.
Sign up now to increase your operational efficiency and grow your business. No credit card required!
Run your business better, and increase your profits
Simplify your to-do list with automated day-to-day functions
Save time and do more with fewer resources
Enjoy easy integration with DAT load board
Sign up now to increase your operational efficiency and grow your business. No credit card required!
Compliance
Drug Testing & FMCSA Clearinghouse Services
CleanFleet's quality control standards are second to none.
CleanFleet delivers fast and reliable results.
It's easy to stay compliant with federal regulations.
Stay compliant and get results
CleanFleet makes it easy for your trucking company to stay compliant with federal regulations. 
Simplified Cross Border eManifest Services
    Streamline your cross-border shipments
    Get 24/7 support and real-time notifications
    Pass through the border with no delays
Streamline your cross-border operations
If you are looking to gain new efficiency, or scale up your cross-border business, contact DAT's trusted eManifest partner today! 
Vehicle Titling & Registration
Expand your business: Re-title vehicle assets you acquire from other companies
Secure your assets: Liens that aren't secured carry a potential financial loss
Decades of experience, so we'll get the paperwork done fast
We can assist your in-house staff and give back-office support
Contact us and we'll get the ball rolling.  Just fill out the form, and we'll be in touch. You can also call us at 888.888.2100.
Fuel
Save money at the pump with DAT Fuel Cards, accepted at more than 12,000 locations across the country, and discounts at over 1,900 locations. 
Empower drivers to find the cheapest fuel along their routes
Get discounts in the DAT One mobile app
Enjoy fuel card benefits
Explore additional options as DAT expands their partnerships with the best fuel cards on the market
Truck Solutions
TruckPark is America's fastest-growing truck parking and travel guidance service. DAT, in collaboration with TruckPark, is dedicated to taking the uncertainty out of freight by helping drivers find safe and secure parking when out on the road.
Save time with TruckPark's quick and easy features.
Know where you're spending the night before you stop.
Reserve parking from anywhere with the DAT One mobile app.
DAT customers can receive a 15% discount on all TruckPark services.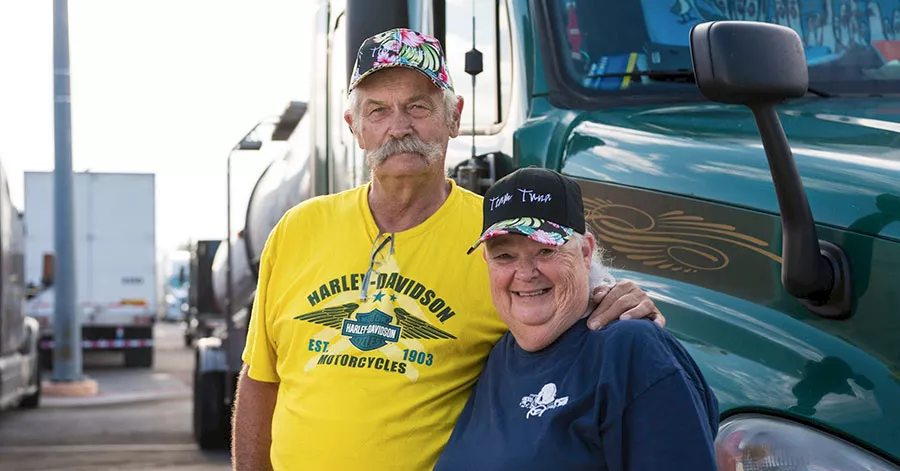 TruckPark is America's fastest-growing truck parking and travel guidance service.
OLIMP provides warehousing solutions to carriers and fleets. With OLIMP, it's easier than ever to access services like cross docking, short-term storage, and last-mile delivery.
Ready to find your warehouse space? DAT customers get 10% off their first OLIMP order and 5% off all additional orders.
Access user-friendly warehouse search and booking.
Find warehouses with the lowest prices and best reviews.
Connect with a nationwide network of warehouses.
Book your warehouse space today
As DAT's preferred partner for short-term warehousing, OLIMP's platform is simple and convenient. 
Our Free Driver Services App
The ultimate all-in-one free trucking app, DAT One combines the best trucker tools to help you find truck stops, parking, loads, rest stops, scales, fuel prices and much more.
Your favorite truck stops
Current fuel prices
Truck parking
Weigh stations
Detailed truck maps
Rest areas
Hotels for Truckers
Services for on-the-road emergencies
Nearby loads, within 200 miles of your location
The DAT One trucking app built with a trucker-specific map gives you the easiest way to find all the services you need while out on the road. 
Get the latest info about trucking and safety regulations, from HOS and ELDs to CSA scores and more.