How Much Does a Truck Driver Make?
How Much Does a Truck Driver Make?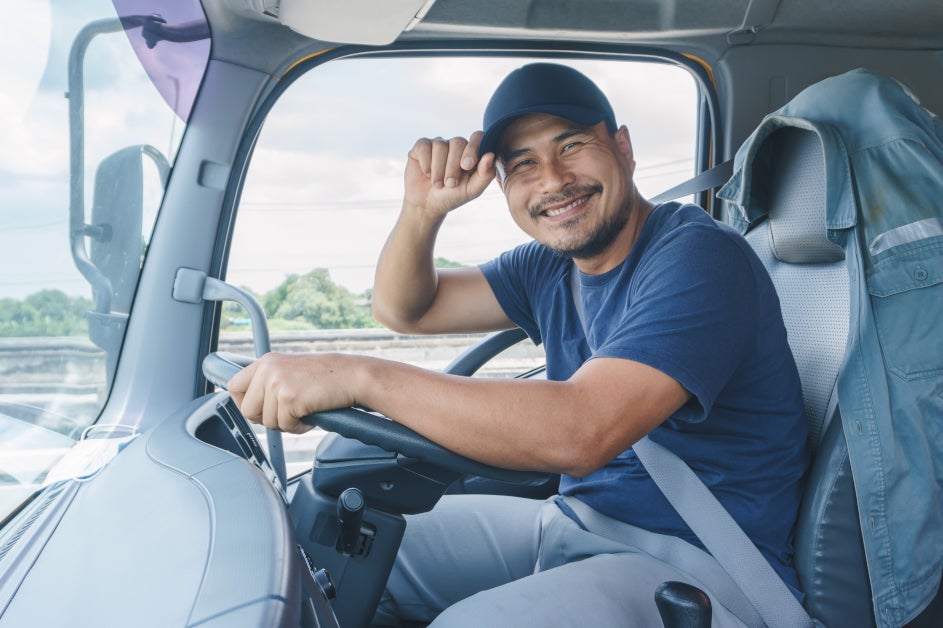 If you're thinking about breaking into the trucking industry for the very first time, one question that is undoubtedly top of mind: How much does a truck driver make?
Recent data from Indeed.com reveals that the average truck driver salary per year in the United States is $78,029.
However, there are many variables — many of which remain in your control — that can ultimately mean the difference between surpassing that figure or going bust. The type of driving job you take on, your certifications and endorsements, as well as your ability to carry out niche or specialty hauling are just a few of the factors that will influence your annual pay.
In order to get an accurate read on how much you can expect to make as a truck driver, let's examine salaries across a series of factors that make a difference in how much a truck driver earns.
The basic breakdown of driver pay structure
Trucker salaries are often split between three main components:
Base pay can be measured by truck driver salary per hour or per mile for hauling each load.

Truck driver pay may also include any specialized pay for events like detention or layovers, which creates drivers idle without any loads.

Last, but certainly not least when it comes to the average trucker salary, bonuses can often amount to the largest portion of annual take home income for drivers. Common bonuses include sign-on, safety, monthly mileage, fuel efficiency, referral, and DOT inspection bonuses.
How much do new truck drivers make compared to experienced drivers?
As you might expect, holding all other factors equal, new truck drivers earn less money relative to their more experienced counterparts. A brand new truck driver with less than one year of experience will earn, on average, $18 per hour. This lower wage typically isn't actually a wage for driving in itself, but instead training pay. That's because most drivers will need to progress through a truck driving school for training and licensure before they can formally get on the road. During this training period, most schools pay a flat, low weekly rate of $18 per hour to each driver trainee, which will be the entirety of the driver's salary for that period. 
After completing your training and becoming fully licensed, your actual pay will become dependent on the type of job you take on — and whether or not you decide to become an independent owner-operator.
The more experienced you are as a truck driver, the more you naturally stand to make on average. That is especially true for those that earn certifications along the way. Certifications are a great way to distinguish yourself and can provide an accelerated pathway for you to start earning significant money in a few short years. Another good tip for increasing annual pay when first starting out is to pursue mileage-based jobs instead of hourly jobs.
Comparing small vs. large company truck driver salaries
On the surface, there is no real difference between the salaries of truck drivers working at small vs. large companies. But that doesn't mean there aren't other factors to consider when deciding which type of company will be best for you.
On the one hand, smaller companies naturally generate fewer discretionary funds that can be passed on to drivers. It's also not uncommon for smaller companies to want drivers to work as independent contractors — a significant distinction that transfers the entire tax burden to the driver instead of the company. On the other hand, smaller companies in the midst of an active growth cycle usually invest more resources towards developing their own drivers. This provides an opportunity to gain greater exposure to senior management, owners, and other stakeholders in the trucking industry, which can lead to significant personal growth. 
Larger trucking companies, meanwhile, typically have more discretionary income. Sometimes those additional funds can make their way to drivers, but it's entirely dependent on each company's philosophy. Some large companies might impose standard driver pay rates and rates corresponding to certifications and experience in the business. Others might offer free or deferred-payment training initiatives, relocation opportunities, or clear pathways to management — but once again, this varies from company to company. In other words, large companies have also been found to offer less training, pay lower flat rates, and cycle through high employee turnover more than small companies in some cases.
Every trucking company, small or large, is different in how they operate. And every trucker is different in terms of what they value most. Make sure you do your due diligence and prioritize what matters most to you before you rule certain companies in or out.
How much do OTR truck drivers make?
OTR (Over The Road) trucking is the most conventional form of truck driving. OTR drivers usually operate alone or in a two-person team to trek long distances on the road. These long hauls can often keep OTR drivers on the road for up to four weeks at a time. In order to become an OTR trucker you will need to earn either a Class A, B, or C CDL license depending on the specific equipment you end up operating. OTR trucker salaries are usually based on some combination of mileage (cost per mile) and bonuses. OTR drivers that pickup a HAZMAT endorsement along the way stand to benefit from a further uptick in pay. 
On the surface, the average OTR truck driver salary amounts to roughly $57,000. The average pay per mile for OTR drivers in their first year is between $0.44 and $0.55, which totals to a range of anywhere from $865 to $1,081 per week. Although OTR drivers usually primarily operate in the continental US, they may cross into Canada or Mexico. 
While OTR truck drivers can make a sustainable living, it's still critical to always consider the costs that cut into your paycheck. For one, OTR drivers must be aware of the federally mandated hours of service limitations that cap how much you can drive in a day or week. Other factors that can seriously affect OTR pay include delays — also known as detentions in the trucking space — weather conditions, and substandard road maintenance.
How much do owner-operators make?
One of the best ways to earn a significant bump in annual pay as a truck driver is to become an owner-operator. In fact, the average U.S. owner-operator makes nearly $295,000 in annual salary — a significant bump compared to the around $57,000 earned by OTR drivers. But beware — there are some catches to consider. That's because owner-operators' salaries are entirely dependent on their net revenue (how much yearly revenue they bring in minus their yearly expenses), meaning that number can fluctuate significantly from one owner-operator to another and even from one year to another. 
Since owner-operators are essentially running their own business, there are myriad expenses that can pile up. Expenses include everything from the cost of purchasing or leasing a truck to insurance and fuel costs, along with annual maintenance fees and taxes. What's more, owner-operators remain responsible for procuring their own customers — including fronting customer acquisition costs — as well as negotiating their own rates. While there are certain tricks of the trade that savvy owner-operators can deploy to maximize revenue and minimize expenses, more net revenue still ultimately means a larger year-end tax bill. 
The bottom line when considering whether to become an owner-operator is understanding that the entire set of responsibilities for jump-starting and sustaining your business falls on you. Depending on your sales skills, drive, and other circumstances, taking on these responsibilities can either prove to be a boon or a bust.
How do freight types and vehicle types affect trucker pay?
There are a lot of different types of freight and vehicles to choose from. The type of vehicle you operate and the freight loads you take on play a big role in determining your take-home pay even before taking into account all the other considerations we've discussed. Holding all else equal, though, we've provided a brief overview on how the different freight loads affect driver pay:
How much do CDL drivers make?
Technically, you need a CDL (commercial driver's license) for any trucking job. Even though it's not recommended, some companies may still choose to hire drivers who only possess regular driver's licenses for certain jobs. If an accident occurs, however, the Department of Transportation (DOT) will undoubtedly check to see whether you should have possessed a CDL to legally carry out the job. The penalties can be damaging if they determine that you should have maintained a CDL for the specific job at hand.
There's also a significant disparity in pay between CDL and non-CDL drivers even if they were to never get into an accident. Non-CDL jobs tend to not pay well compared to CDL jobs with the data showing that CDL truck driver salaries are substantially higher, even during the early portion of your career. In this context, it absolutely makes sense to pursue a CDL license as soon as you decide on pursuing a trucking career.
All it takes to obtain a CDL license is to go through truck driving school. Oftentimes the fees for your schooling aren't required upfront. And once you earn your license, you now become eligible for better-paying, perfectly legal CDL trucking jobs.
Highest truck driver salaries by state
Truck driver salaries are influenced by local, regional, and state-driven supply and demand forces. A dedicated driver that exclusively works for one company can not only enjoy more time at home and focus on a single route, but also earn more than the average truck driver, with pay in the range of $60,000 to $80,000 per year. Regional drivers who work in a specific part of the country, on the other hand, usually only get to return home every week or two, and can expect to make a lower salary. Pay for regional drivers usually approaches anywhere from $37,840 to $56,249 per year.
While we've noted the different factors that also go into driver pay, such as company type, pay structure (hourly vs. mileage), variable bonuses, and equipment type, after accounting for these aforementioned inputs, some states still pay more than others. If you're open to considering relocation options, understanding the most lucrative states for truckers becomes important.
According to the most recent Bureau of Labor Statistics analysis in 2020, the states where truck drivers earn the most are, in order:
Alaska

District of Columbia

New York

Wyoming

North Dakota
Other high-paying states include:
California

Colorado

Connecticut

Illinois

Massachusetts

New Jersey

Oklahoma

Washington
Breaking into the trucker business
Your success as a trucker and longevity within the industry can often come down to the choices you make. Once you craft your priorities and determine the best way forward, it becomes essential to equip yourself with the resources necessary to sustain success.
DAT is here to help by arming you with all of the tools you need both when you're just getting started and as your business grows. DAT has developed the largest freight network in the country, which means that when you work with DAT, you'll have access to the most (and best) loads in the industry. In fact, DAT's popular load board has revolutionized the trucking landscape because they save truckers time, money, and effort. DAT One contains the most new daily loads of any load board with over 800,000 posts every business day. It's no wonder that more operators use DAT than any other freight marketplace out there.
DAT makes it easy to work with the best, most trusted business partners in the industry. We remain committed towards giving you the tools you need to secure the most profitable loads possible and negotiate the best rates. We've helped countless new truck drivers break into the industry over the years, and with our network, marketplace, tools, and proven know-how — we know how to help you launch your own fruitful trucking career too!
Find quality loads from trusted partners with DAT!
While calling up every shipper or broker in the area to find loads is a time-consuming, tedious process, finding loads with DAT is a breeze! You can filter through thousands of loads to find one that meets your needs in no time.
Get started with the DAT load board today!