How To Become An Owner-Operator
How To Become An Owner-Operator
From helping you get your authority to finding loads, DAT is ready to get your business up and running.
Whether you're wondering how to become a box truck owner operator or how to become a sprinter van owner operator, DAT can help. DAT Authority will handle the paperwork for your MC/DOT number, permits, and more, so you can concentrate on growing your business and finding loads.
Leave the details to DAT.
Save valuable time and money.
Discover loads with the DAT load board.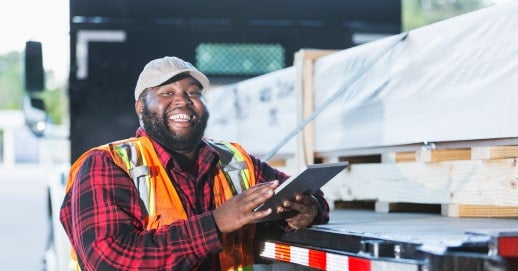 Leave the details to DAT.
Say goodbye to stressing over your paperwork.
Becoming an owner-operator means lots of paperwork. Not only will you need to determine what type of insurance you need to activate your MC number, but you'll also need to fill out BOC-3 process agent forms and much more.
When you work with DAT, we'll handle your paperwork, giving you more time to get the rest of your business in order, so you're ready to go once everything is approved.
Save valuable time and money.
Start your business off on the right foot with DAT Authority.
With so much paperwork, a lot can go wrong. Mistakes can set you back days — or even weeks — and require you to resubmit paperwork or pay another application fee. They may also delay your business' launch date, leaving you without any income!
When you invest in DAT Authority, you'll have our team of experts at your disposal to fill out your paperwork and guide you through the application process as quickly and effectively as possible.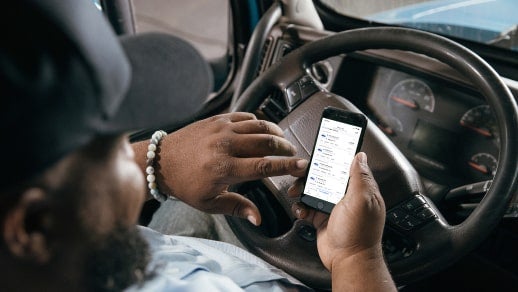 Discover loads with the DAT load board.
Get the perfect load at the right price with a shipper you trust.
Finding loads is a time-consuming process, and getting loads on lanes you want with quality shippers is even more challenging. Not with DAT.
DAT allows you to quickly search for loads and post trucks on the industry's largest and most trusted load board. You'll be able to use DAT to vet potential partners, see reviews, average time-to-pays, credit histories, and more, ensuring you won't work with an unreliable company.
"Some say it's simple to get your authority, and that you should save your money and do it yourself. Other people, including myself, are not sure where to even begin. I used a service provided by DAT to get my authority. It was important to me that it was done right the first time, by people who have done this before."
- Chad Boblett - Boblett Brothers Trucking
"They took me by the hand an led me through all of the diffiult and confusing steps to ensure that I started off on the right food. I cannot say it any clearer than these folks know what it's all about."
- Gregg Knight, LTL Trucking
How can I become an owner operator?
If you're wondering how to become an owner-operator truck driver, you're not alone. Starting a business is a big decision that will require lots of work.
After assessing your finances and creating a business plan, you'll need to obtain your CDL if you don't already have one. Then, you'll need to form and register your business through your Secretary of State's website, apply for trucking authority, pursue a DOT number and medical certificate, purchase insurance, find freight, negotiate contracts, and more.
What is trucking authority?
What is the timeline for getting authority?
What are USDOT numbers?
What is DAT Authority?
How can I find loads?
Breeze through the steps to become an owner operator!
If you're ready to become an owner operator, you probably want to start operations ASAP. That's where DAT Authority comes in. We'll help you apply for your MC and DOT numbers, file your paperwork, acquire permits, and more, so you can start your business sooner rather than later.
Authority: Basic
Includes all federal fees

MC / DOT number

BOC 3 process agents