Cover loads, view accurate rates and know who you're working with.
With an Express subscription, you'll gain access to the most comprehensive load board in the trucking industry. Not only will you have unlimited searches and posts, but you can also easily contact shippers and carriers and view up-to-date freight rates and current market conditions.
Match quality carriers and loads quickly.
View the average rates brokers paid.
Know exactly who you're working with.
Match quality carriers and loads quickly.
Say goodbye to spending countless hours looking for the perfect drivers and say hello to DAT.
With your Express subscription login, you'll gain access to the nearly 1.4 million trucks that use the DAT load board. Building your carrier network and matching drivers with desirable loads will be easier and faster than ever. Whether your shippers have loads that require specific equipment or carriers want to end up in a particular destination, DAT can help.
View the average rates brokers paid.
Stay up-to-date with market conditions and accurate average lane rates.
The market is constantly changing, and you need to stay on top of freight rates if you want to do best by the carriers and shippers you work with. That's where an Express plan can help. With Express, you can use the DAT load board to see the average broker spot market rates for various lanes over the last 90 days and enter negotiations with shippers and carriers confidently.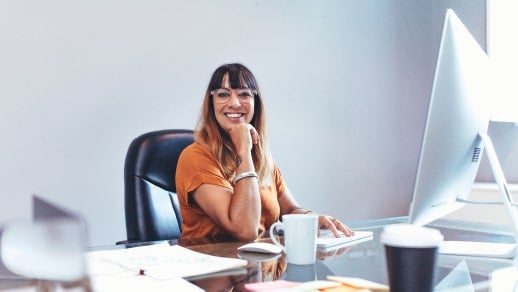 Know exactly who you're working with.
Only work with trustworthy carriers and shippers in the industry.
No one wants to work with unreliable drivers or slow-to-pay shippers. They can create unnecessary complications, stress, and delays. Luckily, an Express subscription gives you access to the DAT Directory so you can read honest reviews of potential business partners written by your peers. You can also view companies' phone numbers, addresses, DOT numbers, and other essential information and write your own reviews for those you've worked with.
What are load boards?
Load boards (a.k.a. freight boards or freight load boards) are online marketplaces that will allow you to quickly connect with shippers and truckers across the country through a website or mobile application. Carriers and owner-operators often look for loads or post their trucks on load boards, making them the perfect place for you to find and connect with drivers who are ready and willing to haul your loads. Once you share information on available loads and destinations to a load board, you'll likely be able to quickly find a carrier.
Are load boards worth it?
What is DAT Express?
How can I search for loads with DAT?
How much do DAT's load board plans cost?
Are there any hidden fees?
"The DAT Load Board is the only one I use, and I really don't see any interest in trying any other one."
- Brian Stone, Stone's Trucking LLC
"DAT Load Board is awesome. They even teach you how to book a load and how to use it on your computer or cell phone app. Highly recommend DAT!"
- Francis Gatmaitan, Alpha Trucking
Gain access to quality carriers with DAT!
If you need to find carriers for your loads, DAT has the largest source of trucking capacity in the industry, and its extensive directory has you covered. Sign up for Express Broker today to get started!