Quickly Find Shippers With DAT
Quickly Find Shippers With DAT
Quickly find trustworthy shippers and submit competitive RFPs with DAT — whether you're a freight broker, carrier, or owner-operator.
For years, brokers, carriers, and owner-operators have relied on DAT, the largest digital freight marketplace in the nation, to find direct shippers they want to work with. However, that isn't all that DAT has to offer. DAT also provides invaluable market and shipper insights, enabling you to make more informed decisions.
Only work with trustworthy shippers.
Find the loads you want.
Negotiate the best rates with DAT's deep insights.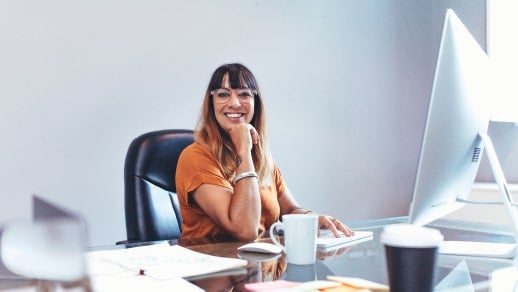 Only work with trustworthy shippers.
Expand your network by finding reliable shippers to work with.
Some shippers don't pay on time. Others have questionable practices or are simply more of a hassle to work with than they're worth. Thanks to DAT, you can search for direct loads from shippers you already trust and avoid the headaches that come with doing business with unreliable shippers. Work with the best shippers out there every time with DAT!
Use the DAT Directory to find suitable loads from shippers you want to work with.
In addition to helping you find reliable shippers to do business with, DAT can help you find loads that match your needs. Whether you want a high-paying load, a cross-country drive, or a load with an in-state destination, you'll be able to filter through DAT's extensive load board to find the perfect load with a shipper you trust.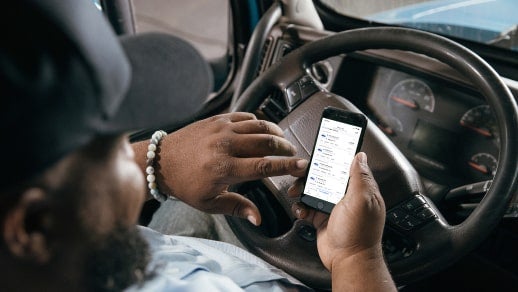 Negotiate the best rates with DAT's deep insights.
Use DAT's robust rate and market analytics tools to negotiate the rates you deserve.
As a freight broker, carrier, or owner-operator, it can be all too easy to overestimate or underestimate a fair price for your services if you don't keep up with the current going rate. If you need to submit a request for proposal (RFP) to a shipper, you may find yourself losing out on business because your RFP isn't competitive enough. Luckily, DAT's rate and market analytics tools can help you secure the best rates in the business.
How do I connect to shippers?
Trying to find shippers for loads hasn't always been easy. In the past, you may have needed to consult your files or the telephone book to find freight shippers and get loads. The good news is you don't have to rely on these outdated practices anymore.
The DAT load board has an extensive directory, so you'll be able to view shippers around the country effortlessly. Plus, we update our load boards in real time, so you'll have access to the most recent freight listings at any given moment.
How does the DAT Directory work?
Should I subscribe to DAT?
How can DAT help my business thrive?
What data does DAT provide?
Is DAT's rate data accurate?
"The DAT Load Board is the only one I use, and I really don't see any interest in trying any other one."
- Brian Stone, Stone's Trucking LLC
"DAT Load Board is awesome. They even teach you how to book a load and how to use it on your computer or cell phone app. Highly recommend DAT!"
- Francis Gatmaitan, Alpha Trucking
Start finding shippers with DAT today!
Grow your network, filter through loads, and access accurate, up-to-date data with the DAT's easy-to-use, industry-leading load board. Our platform gives you the insights you need to grow your business and submit competitive RFPs that keep you ahead of the curve. Start finding shippers and loads with DAT today!