Whether you're a broker or a carrier, you can rely on DAT Authority to handle your FMCSA paperwork.
Want to get your FMCSA broker authority, MC authority, or Common Carrier authority? Here are the steps you need to take. Have questions? Contact the experts at DAT Authority.
Discover why DAT Authority is the trusted expert on FMCSA authority.
Apply for your FMCSA MC authority the easy way.
Secure the right type of FMCSA authority for your business.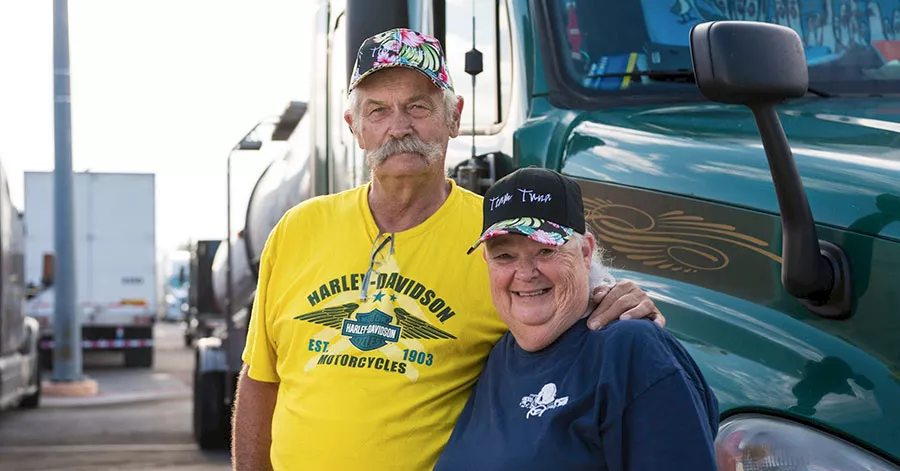 Discover why DAT Authority is the trusted expert on FMCSA authority.
There's a lot of paperwork involved in starting a carrier or broker service. DAT Authority specializes in preparing authority registration with minimal delays.
At DAT, it's our job to make your life easier. Starting a business is a complicated process, so why not leave it to the experts? We specialize in the authority application process that way you can focus on running your business while we make sure you're properly licensed.
Apply for your FMCSA MC authority the easy way.
We make sure your motor carrier authority application is double-checked for accuracy.
Every broker and carrier is required to apply for an MC number from the Federal Motor Carrier Safety Administration before they can start moving and brokering loads. The process takes several weeks, and errors or improperly filled forms can cause your application to be rejected. With DAT Authority on your side, though, there's no need to worry about rejected registrations or other hassles.
Get the right type of FMCSA authority for your business.
Then once the paperwork has been taken care of, check out DAT's load boards to start finding and posting loads.
The experts at DAT Authority are standing by to help you apply for the specific authorities you need for your business. We assist with everything from your FMCSA broker authority search to your FMCSA common carrier authority application, IFTA tax registration, and more.
Plus, when you enroll in the DAT Authority program, you'll also get one free trial month of DAT's load boards, which includes access to our popular mobile app.
"Some say it's simple to get your authority, and that you should save your money and do it yourself. Other people, including myself, are not sure where to even begin. I used a service provided by DAT to get my authority. It was important to me that it was done right the first time, by people who have done this before."
- Chad Boblett - Boblett Brothers Trucking
"They took me by the hand an led me through all of the diffiult and confusing steps to ensure that I started off on the right food. I cannot say it any clearer than these folks know what it's all about."
- Gregg Knight, LTL Trucking
What is FMCSA authority?
FMCSA authority is permission from the Federal Motor Carrier Safety Administration for brokers and carriers to ship or facilitate the transportation of goods across state lines. Brokers also need to apply for a freight forwarder (FF) number from the FMCSA, and both carriers and brokers will need to apply for a DOT number from the U.S. Department of Transportation, as well.
What does it cost to get FMCSA authority?
How long until I receive FMCSA approval?
What else is needed to begin operating?
Does DAT Authority cover local permits?
Does DAT offer other services?
Ready to take the first step?
When you work with DAT Authority, we won't just help you file your paperwork – you'll also gain a trusted advisor to help get your business on the right track, fast and easy. Run your business with confidence – choose a DAT Authority package that best fits your needs, or give us a call at 866-265-3172.
Authority: Basic
Includes all federal fees

MC / DOT number

BOC 3 process agents