Let DAT handle your FMCSA registration with DAT Authority — the fast and accurate registration service for carriers and brokers.
Before you get started with your trucking business, having the correct regulatory documents is a must. Whether you're a carrier or a broker, DAT can help you get FMCSA registration as quickly as possible.
Get FMCSA registration for carriers.
Process all the necessary documents for brokers.
Pass FMCSA clearinghouse requirements with CleanFleet.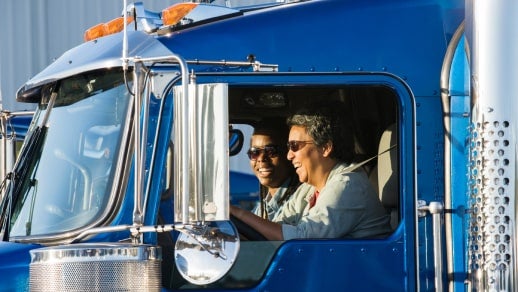 Get FMCSA registration for carriers.
Leave your FMCSA registration to the experts with DAT Authority.
Getting your business off the ground requires you to register with the FMCSA. Because registration can take up to seven weeks, you don't have any time to waste — that's where DAT comes in. At DAT, our experts can help you process all your paperwork required for Motor Carrier authority from the FMCSA, as well as your USDOT number.
Process all the necessary documents for brokers.
Register your brokerage business with the FMCSA and get broker authority.
DAT Authority also works for brokers, who need a unique set of FMCSA documents in order to legally operate a freight brokerage firm. Before you can broker freight transactions, you'll need a Freight Forwarder (FF) number, a MC authority number, and a USDOT number. Leave the paperwork to DAT, and keep up with all the requirements for freight brokers.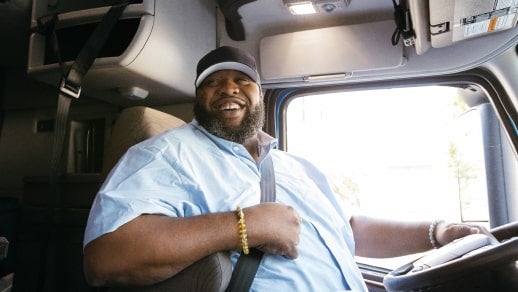 Pass FMCSA clearinghouse requirements with CleanFleet.
Ensure your fleet is operating in compliance with FMCSA standards.
FMCSA clearinghouse requirements ensure your fleet is running safely and responsibly. Large trucking enterprises and owner operators alike need to pass FMCSA clearinghouse requirements, which include yearly queries (including drug testing) and reporting on all your drivers. CleanFleet from DAT helps to collect query info, and keep your fleet in compliance with FMCSA clearinghouse standards of operation.
"Some say it's simple to get your authority, and that you should save your money and do it yourself. Other people, including myself, are not sure where to even begin. I used a service provided by DAT to get my authority. It was important to me that it was done right the first time, by people who have done this before."
- Chad Boblett - Boblett Brothers Trucking
"They took me by the hand an led me through all of the diffiult and confusing steps to ensure that I started off on the right food. I cannot say it any clearer than these folks know what it's all about."
- Gregg Knight, LTL Trucking
What is FMCSA registration?
For every carrier and broker, FMCSA authority is required to carry freight (or broker freight transportation) across state lines. FMCSA registration has unique application requirements depending on the type of business you run. Carriers will need a Motor Carrier authority number (MC authority) from the FMCSA, while brokers will require an MC number as well as a Freight Forwarder number (FF number). 
In addition to FMCSA requirements, carriers and brokers need a US Department of Transportation number (USDOT number), and carriers must get a Unified Carrier Registration Agreement (UCRA).
How much is registration for FMCSA?
Is FMCSA clearinghouse registration mandatory?
Is UCR registration different than FMCSA?
What does the FMCSA clearinghouse require?
Can I get FMCSA registration by myself?
Get FMCSA registration without doing the paperwork!
DAT Authority helps you get all your FMCSA requirements processed, no matter if you're a carrier or a broker. With DAT Authority, you can skip the paperwork, and secure all the necessary documents to get your freight business off the ground.
Authority: Basic
Includes all federal fees

MC / DOT number

BOC 3 process agents