Freight Bill Invoice Factoring
Freight Bill Invoice Factoring
Don't wait to get paid — use invoice factoring to get your cash quickly and securely.
One of the hardest parts of trucking is waiting on customer payments to get the cash you need to run your business. From fuel to repairs to other day-to-day costs, there are a lot of expenses to take into account. Freight bill factoring can get you the cash you need to keep your business running smoothly without loans or debts.
Submit your invoice and get paid within 24 hours.
Run your business without worrying about slow-paying customers.
Discover freight invoice factoring with your best interests in mind.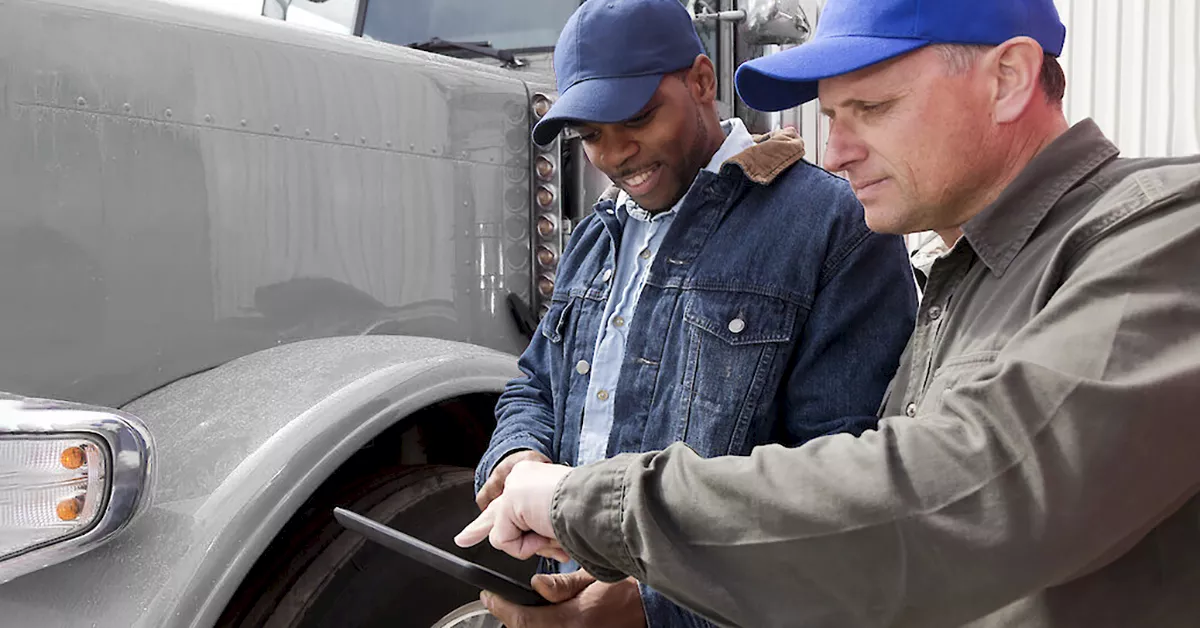 Submit your invoice and get paid within 24 hours.
With freight bill invoice factoring, you can get cash for deliveries within hours.
Having to wait to get paid for a delivery can be frustrating. It isn't just stressful not knowing when the payment will come in, but lack of funds can put a serious strain on your business. Just because you haven't been paid yet, that doesn't mean that your expenses stop too.
That's where trucking invoice factoring companies like Triumph come in. When you factor your invoice, you can get what your customer owes you (minus a small percentage off the top) within 24 hours of submitting the proper paperwork. With freight bill factoring, you can focus on your deliveries and Triumph will take care of getting you paid.
Run your business without worrying about slow-paying customers.
You shouldn't have to give up business opportunities because you're waiting to get paid.
You can't afford to sit around and wait for your payments to come in. But what if you also don't have the cash available to keep your business in operation? You might find yourself turning down loads because you can't cover the fuel, maintenance, and other expenses. 
Freight bill factoring companies like Triumph let you choose exactly which invoices you want to factor, giving you full control over when and how you get paid. Eliminate stress over meeting first-of-the-month expenses and paying for fuel for new loads. Triumph is designed to help your business succeed without worrying about late payments.
Discover freight invoice factoring with your best interests in mind.
Gain power over when you get paid for your deliveries.
Getting paid for deliveries is often more complicated than it needs to be, but Triumph can help simplify the process. Every trucking business has different needs in terms of cash flow and time ranges for payment. Triumph helps you secure funds when you need them. 
Once you have your invoice, just submit the paperwork to Triumph. Within 24 hours, the funds will be deposited into either your bank account or your fuel card. Triumph's short-term contracts, competitive pricing, and dedicated client support make it the best choice for helping your business succeed and grow.
"Triumph has been a tremendous partner in building our company, there's no way we could have started without their help. They have been key in our day to day operation making it possible to us to focus on what we know how to do."
"I would have never survived the first 6 months without Triumph Factoring. They basically helped build my company."
What does factoring mean?
Instead of waiting months for a customer to pay for a delivery, you can sell your accounts receivable to a trucking invoice factoring company that takes a small percentage and pays you the rest of the value of the invoice within hours. This process involves selling the invoice, which means you don't incur any debts (unlike with a bank loan). The factoring company will pay you directly and then it will be up to them to obtain payment from your customer.
With factoring, you can get an advance on your invoice within 24 hours, instead of waiting one to three months for the customer's payment to come in.
Can I trust factoring?
Why should I choose Triumph for my factoring?
When you partner with Triumph, you get more than money. You get a dedicated team that supports your business with invoicing, collections and credit analysis.

Register with Triumph Business Capital and get paid faster today!