With carrier authority, you can gain the independence you need to run your own trucking business.
Securing your owner operator trucking authority doesn't have to be complicated. Let DAT Authority take care of the details for you.
Get help filing state and federal permits.
Earn your MC number without confusion.
Access expert regulatory advice.
Get help filing state and federal permits.
Make sure you have all the permits necessary to become a certified owner-operator.
Many different federal and state permits are required to become a licensed owner-operator. Before you hit the road, make sure you have all the permits necessary to get your business up and running. The experts at DAT are here to help you fill out all the forms you need to gain federal and state transportation permits, plus other legal requirements, so you can start your business as smoothly as possible.
Earn your MC number without confusion.
DAT can help you file all the necessary forms to get your MC number.
Getting your MC number is necessary for securing owner-operator authority. At DAT, our experts are here to help you submit a successful MC number application, without any errors or hassle. Get started as an owner-operator as efficiently as possible with professional assistance — we'll handle the paperwork for you.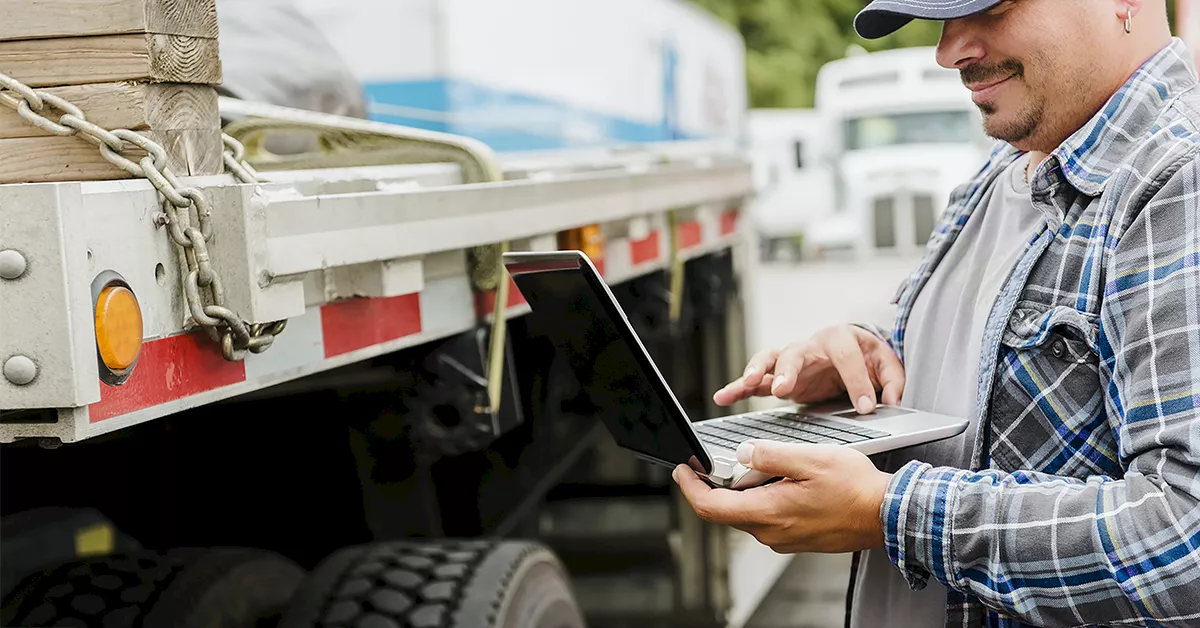 Access expert regulatory advice.
Consult the experts at DAT for any legal advice you may need on your application.
DAT Authority is here to help owner-operators apply for trucking authority — but our services don't stop there. When you invest in DAT, you have access to expert trucking business experts during your application process. We can tell you exactly what state permits you need, how to find BOC-3 agents, and more.
"Some say it's simple to get your authority, and that you should save your money and do it yourself. Other people, including myself, are not sure where to even begin. I used a service provided by DAT to get my authority. It was important to me that it was done right the first time, by people who have done this before."
- Chad Boblett - Boblett Brothers Trucking
"They took me by the hand an led me through all of the diffiult and confusing steps to ensure that I started off on the right food. I cannot say it any clearer than these folks know what it's all about."
- Gregg Knight, LTL Trucking
What is owner-operator authority?
Owner-operator authority is your license to transport freight across state lines. Before you start your business as an owner-operator, you need to get your authority from the Federal Motor Carrier Safety Administration (FMCSA) to ensure you can work reliably and safely in the trucking business.
It's no secret that getting owner-operator authority can be complicated. You need to apply for an MC number, a USDOT number, state and federal permits, and more, depending on the type of cargo you plan to carry.
How can I get owner-operator authority?
How do I get my MC number?
Can DAT help me get process agents?
How do I know which permits I need?
How can DAT help me save money?
Ready to take the first step?
When you work with DAT Authority, we won't just help you file your paperwork – you'll also gain a trusted advisor to help get your business on the right track, fast and easy. Run your business with confidence – choose a DAT Authority package that best fits your needs, or give us a call at 866-265-3172.
Authority: Basic
Includes all federal fees

MC / DOT number

BOC 3 process agents