Whether you're an independent truck driver or you're running a large company, DAT has all the tools you need.
From the offset, being an owner-operator is a lot of work. Before launching your business, you'll need to obtain all the necessary permits and licenses. Then, you'll have to worry about finding high-quality loads from trustworthy shippers and negotiating rates. The good news is that DAT can help.
Receive help and advice from experts.
Make operations more efficient and grow your business.
Find loads when you need them.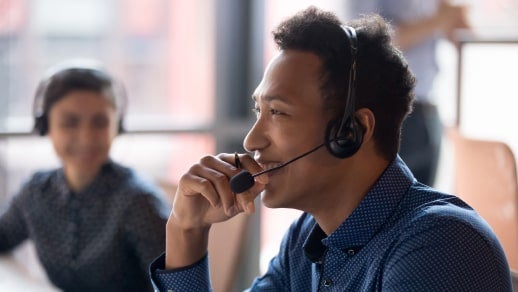 Receive help and advice from experts.
File your permits, earn your MC number, and more with DAT Authority.
One of the first steps to being an owner-operator trucker is getting your own authority, which means lots of paperwork and stress. Thankfully, DAT is here to help!
When you invest in DAT Authority, we'll help you find out which permits you need, handle your paperwork, and offer you expert advice so you can save time and money and focus on what matters.
Make operations more efficient and grow your business.
Simplify your life and increase your profit margins with LoadOps.
DAT knows independent truckers have a lot to keep track of, from ELDs to account management. That's why we recommend LoadOps to our customers.
Not only can this software solution connect all your tools and systems, but it's also easy to use. With the help of LoadOps, you'll be able to automate day-to-day functions, save time, and run your business more efficiently. You can even integrate LoadOps with the DAT load board!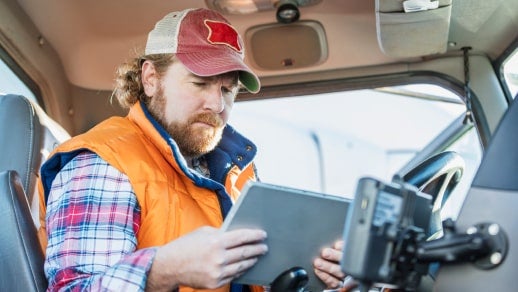 Find loads when you need them.
Access the largest selection of freight in the industry and get up-to-date data.
When it comes to how to find truck loads for owner-operators, you need to do your research. Some shippers will only use carriers they're already familiar with, while others post their loads on large load boards.
DAT is home to the industry's largest load board, so regardless of your location or type of truck, you'll be able to find the perfect load. You can even use DAT's market data to negotiate better rates!
"Some say it's simple to get your authority, and that you should save your money and do it yourself. Other people, including myself, are not sure where to even begin. I used a service provided by DAT to get my authority. It was important to me that it was done right the first time, by people who have done this before."
- Chad Boblett - Boblett Brothers Trucking
"They took me by the hand an led me through all of the diffiult and confusing steps to ensure that I started off on the right food. I cannot say it any clearer than these folks know what it's all about."
- Gregg Knight, LTL Trucking
What is owner-operator trucking?
Shippers are always trying to find owner-operator truck drivers, but what exactly are they? An owner-operator truck driver is simply someone who owns and operates their truck. They're typically responsible for managing their business, finding loads, and paying any truck-related expenses, such as fuel, insurance, and maintenance.
Compared to their company-associated counterparts, owner-operator drivers typically make more money and have more freedom regarding which loads they take, which truck they drive, and how long they spend on the road.
What challenges do owner-operators face?
What are the best trucking companies for owner-operators?
How can DAT's authority services help me?
How can LoadOps help me?
How can the DAT load board help me?
Help your business thrive with DAT!
Owner-operator trucking companies face several challenges, from piles of paperwork to difficulty finding high-quality loads to sub-par rates, but DAT can help! Not only do we have the largest load board in the industry, but we also offer the tools and services you need to grow your business.
Authority: Basic
Includes all federal fees

MC / DOT number

BOC 3 process agents