Seamless integration with DAT and other systems make LoadOps the best trucking management software for carriers.
Whether you're an owner-operator or a carrier, the right trucking software makes a world of difference when it comes to managing and growing your business. LoadOps is a powerful software solution that can be integrated with your existing tools and help you find loads, negotiate with brokers, and more!
Unify all of your systems for a seamless experience.
Automate business processes to save time.
Easily find and monitor loads from anywhere.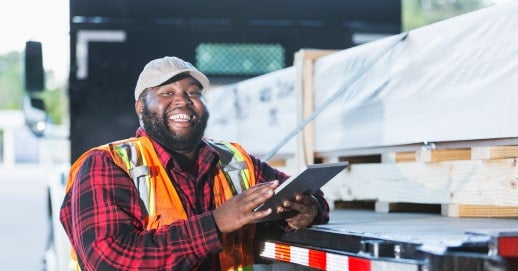 Unify all of your systems for a seamless experience.
Connect LoadOps with all your existing systems, from load boards to accounting software.
As a carrier, you need to keep track of many things at once to keep your business running smoothly. Not only do you need to find the most profitable loads, but you also need to track shipments, stay on top of market trends, handle invoices, and more.
With LoadOps, you can seamlessly connect to ELDs, maps, market rates, load boards, accounting systems, and more. Even better, you'll be able to view everything from a single dashboard so you don't have to navigate between different tools all the time.
Automate business processes to save time.
Let LoadOps take care of your business's day-to-day operations so you can focus on delivering loads.
For carriers, time is money, so having trucking software that's capable of streamlining and automating your essential processes can be a game-changer. 
When you use LoadOps, you won't have to spend as much time on tedious and time-consuming back-office tasks, such as organizing driver payments or managing accounts. LoadOps can automate these processes, leaving you free to spend more time finding and delivering the best possible loads.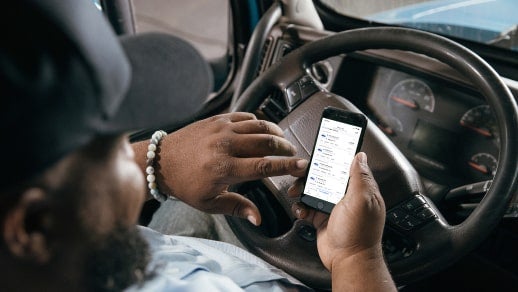 Easily find and monitor loads from anywhere.
Integrate LoadOps trucking software with the DAT load board to increase efficiency.
LoadOps was designed to help carriers and owner-operators optimize their business and increase efficiency. When you integrate LoadOps with DAT's market-leading load board, you'll be able to quickly search the largest load board in the industry for the most profitable loads, so you can find loads where and when you need them most. But there's more — you'll also gain access to average lane rates and critical market trends so you can negotiate the best rates!
How can a TMS help my business?
Transportation management systems (TMS) have plenty to offer carriers and owner-operators. These powerful, effective technology solutions can do more than simply help you cut costs. They can also help you make better-informed business decisions and stay ahead of your competition. Plus, you can integrate many of these TMS systems with other tools and technologies, so you'll be able to scale your business and expand operations while maintaining the comfort of a single dashboard when the time comes.
How can I keep track of trucking expenses?
How can LoadOps improve communication?
Will LoadOps integrate with DAT's load board?
What else is LoadOps compatible with?
How much does LoadOps cost?
"LoadOps took all of the responsibilities I had and cut them by more than half. Everything I need is there to make sure everything's getting done. "
-Sami Deschamps, South Coast Carriers
"With LoadOps, I can see what the driver has done, what he's averaged, what he's lost, and what he's gained. If your deadhead is getting too high, it tells you."
-Carlos Waldo, Joined as One
Streamline your operations with LoadOps.
LoadOps is a powerful trucking software solution that makes finding profitable loads, managing and tracking drivers, and streamlining back-office operations easy, so it's not surprising that carriers across the country love it.
Sign up for LoadOps today to start increasing your operational efficiency and growing your business!
LoadOps
DAT's carrier TMS partner