DAT is a great option to help you find loads for box trucks. Here's what you need to know about getting box truck loads on the DAT network.
Our digital freight marketplace gives you access to a dynamic superdatabase of freight brokers and shippers looking to get freight delivered ASAP. Whether you're just starting out or are already established, DAT can simplify how you find box truck freight loads so you can keep your business moving.
Join the largest network of brokers and carriers.
Find the right load every time.
Get ahead of the competition.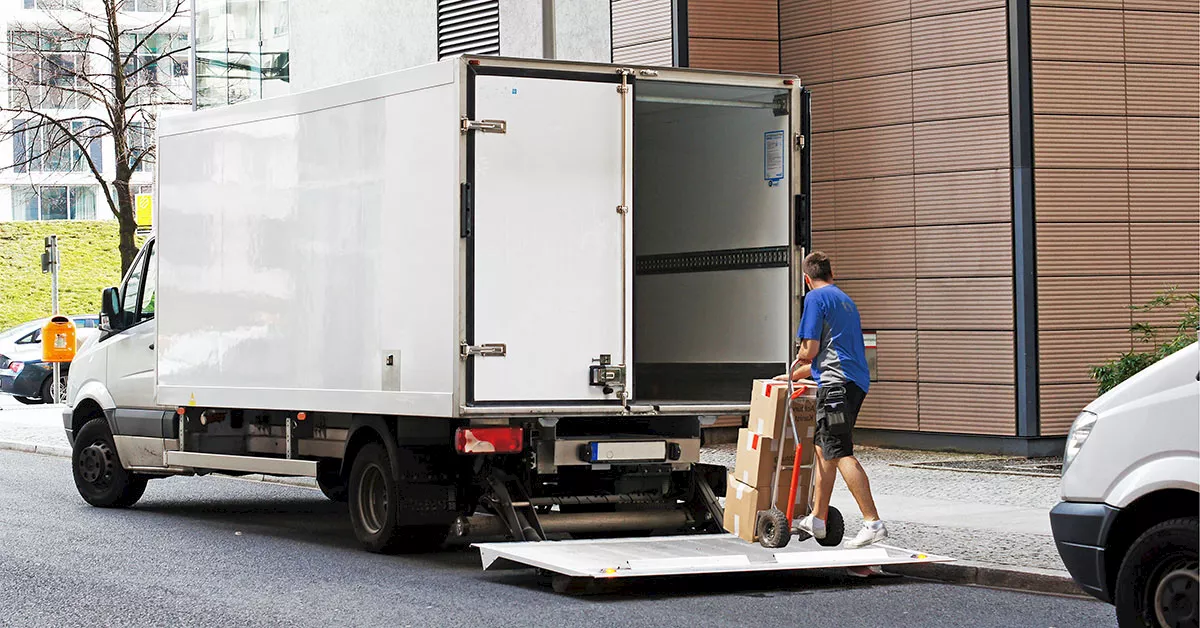 Join the largest load network in the business.
Box truck freight matching services are an easy way for owner operators and drivers to get their footing in the industry.
Brokers and shippers post more than 1.37 million new listings to the DAT network every business day — including for 26ft box truck loads, flatbed loads, reefer loads, ltl loads and other kinds of freight. We supply the most up-to-date numbers for market rates on your preferred lanes, so you'll be ready to negotiate the best price on every load.
Find the right load every time.
DAT is the #1 choice for carriers and owner operators.
DAT helps box truck drivers find the most relevant matches for their trucks — wherever they are. We designed our mobile app to be convenient and simple to use, that way you can check broker credit scores and inbound/outbound maps to get the best price for loads on your lanes.
Get ahead of the competition.
From easy billing to triangular routing, DAT has a range of tools to help your business.
Drivers and carriers know that efficiency is key. Our goal at DAT is to make your job simpler, and our platform lets you check reviews from other carriers and owner operators, see lane rates from the last 15 days, factor invoices automatically, and more. Plus, our TriHaul™ features suggest triangular routes to help boost your rate-per-mile.
What are box trucks?
Also called straight trucks, these vehicles typically have cargo areas between 13 and 23 feet in length that sit on an attached frame. The relatively small size allows these trucks to be used for smaller loads and for time-sensitive or local deliveries, as well.
How do I find loads for my box truck?
Why choose DAT?
What does DAT cost?
Does DAT provide invoice factoring?
What other services does DAT provide?
"The DAT Load Board is the only one I use, and I really don't see any interest in trying any other one."
- Brian Stone, Stone's Trucking LLC
"DAT Load Board is awesome. They even teach you how to book a load and how to use it on your computer or cell phone app. Highly recommend DAT!"
- Francis Gatmaitan, Alpha Trucking
Find Available Loads Today!
Get the most relevant matches for your business – the right load for the right truck at the right price, no matter where you are. DAT the largest load board, with more than 500 million loads posted annually. Find the load board package that best suits your business below.