Find reliable, cost-effective freight broker insurance on your DAT load board and invest in the future of your brokerage business.
Your DAT load board package offers a one-stop shop for finding broker insurance. Whether you're looking for property and liability insurance, broker bonds, or carrier reliability info, DAT helps freight brokers minimize risk.
Invest in trustworthy freight broker insurance.
Minimize risk with carrier insurance history.
Create an affordable and secure broker bond.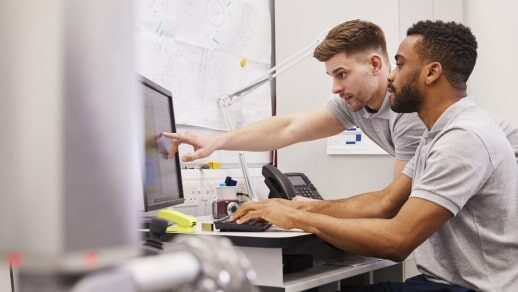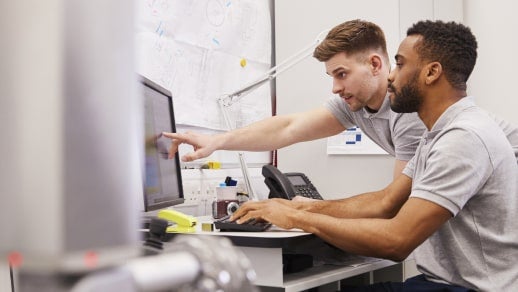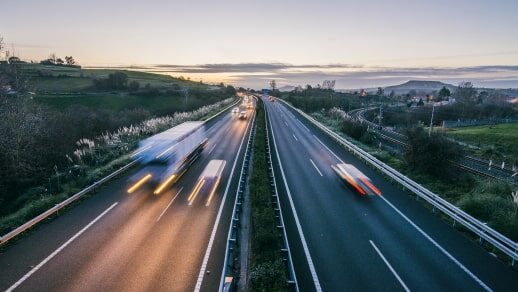 Invest in trustworthy freight broker insurance.
Cover yourself when you need it using per-load insurance options available through your DAT load board subscription.
High-quality freight broker insurance is key to a sustainable brokerage company. With DAT, brokers can find trustworthy insurance via our partnership with Loadsure, which offers all-risk, per-load coverage available in 60 seconds or less. Loadsure allows for up to $2 million in insurance for each vehicle, so you can stay protected from any major incidents of theft or truck damage.
Minimize risk with carrier insurance history.
Easily analyze the quality and trustworthiness of your carrier's liability insurance as part of your carrier qualification procedure.
Before you book a load with a carrier, it's in your best interest to fully understand the carrier's insurance plan. Brokers can rely on intel from DAT CarrierWatch to create electronic insurance certificates for each client. If your carrier has an insufficient or outdated certificate of insurance, you can sort it out beforehand and avoid a worst-case scenario if a claim is filed.
Create an affordable and secure broker bond.
Renew your broker bond with Integro, available with your DAT load board package.
Investing in a freight broker bond is a major financial commitment that all certified freight brokers need to make. When it's time to renew your bond, brokers can apply for a cost-effective and reliable DAT Broker Bond. The DAT Broker Bond has a fast application process, it doesn't require any collateral — and it's available at a discount for DAT subscribers.
Why do brokers need insurance?
Freight broker insurance is an important part of any successful freight brokerage business. There's a lot that can go wrong when a carrier is assigned a load — insurance helps brokers protect shippers from damage done, unreliable drivers, or undelivered goods.
The best way to get that insurance is through Loadsure, DAT's trusted per-load insurance partner. With Loadsure, freight brokers can instantly insure up to $2 million on any single load, with cost-effective premiums calculated in real-time. With Loadsure, you can be confident that you're protected.
What types of broker insurance are there?
How can brokers find the best insurance?
How do broker bonds work?
How can I make sure carriers are reliable?
Where can I find freight broker insurance?
"Claims like this typically take two to three months, but it only took two weeks with Loadsure."
- John Coviello, President GMG Transwest Corp
"Loadsure is a no-brainer. I don't remember ever really having to sell it. It's just something that makes sense and the price is right. It's another tool that makes me even better."
- Patrick O'Loughlin, COO, Regiment Logistics
Minimize risk with freight broker insurance.
Your DAT load board package includes a wide range of options for freight broker insurance. DAT has partnered with Loadsure for reliable, affordable broker insurance with an easy registration process. Brokers can also find broker bonds, carrier insurance history, and more — all on the DAT network.