DAT connects LTL carriers and owner-operators to the largest load board network in the industry.
Less than truck loads (or LTL trucking) are a solid option for carriers and owner-operators looking to run a successful trucking business. LTL companies can use the DAT load board to gain access to the best loads in the United States, and carriers can take their load board on the road with the DAT One mobile app.
Find less than truck loads anytime, anywhere.
Utilize the full capacity of your LTL truck freight.
Take advantage of DAT's all-in-one carrier app.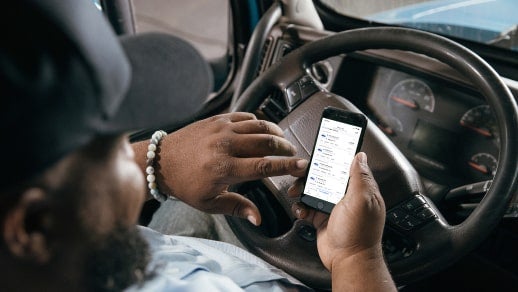 Find less than truck loads anytime, anywhere.
Sign up today to find quality less than truck loads, anytime, anywhere across the United States.
Use our powerful search tools to find loads that meet your LTL trucking needs. You can search by locality or route, save searches, sign up for email alerts, or browse through over a million new jobs that are posted every day. The DAT load board helps you get the most out of your less than truckload shipping business, no matter where you are in the US.
Utilize the full capacity of your LTL truck freight.
Maximize your time and increase LTL truckload shipping profits.
With the DAT load board, LTL carriers can find multiple less than truckload freight jobs in your local area to maximize your truckload. Choose your location and match your route to other jobs online. LTL freight companies and operators can choose multiple shippers along a similar route for easy pick up and delivery of goods. Set your less than truckload shipping rates and increase profits by completing more jobs in a day!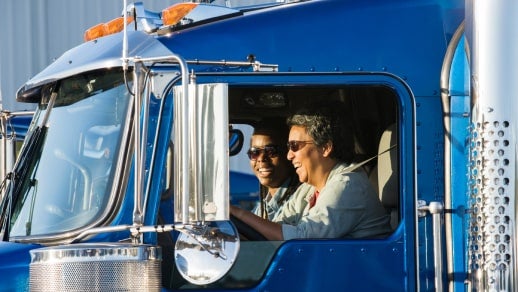 Take advantage of DAT's all-in-one carrier app.
The DAT One mobile app is your one-stop shop for all things LTL freight, with tools and features that are perfect for less than truckload carriers.
DAT One combines 15 apps into a single platform for booking loads and finding LTL trucking services like fuel stops, truck parking, rest stops, and much more. Find the highest-paying loads on North America's largest and most recommended network of load boards, with more than 150,000 transactions completed every minute.
What is less than truckload shipping?
A simple way to explain less than truckload meaning is that LTL freight is the transportation of products or goods that don't need a full truckload. Most of the time, less than truck loads mean that one truck is carrying many different shipments for different shippers. Shipments that fall within the LTL category are often carried on pallets and can weigh anywhere from 150 to 10,000 lbs.
What is FTL vs LTL?
What size truck is less than truck loads?
Is LTL or FTL more expensive?
What are the benefits of LTL?
How are LTL shipping rates calculated?
"The DAT Load Board is the only one I use, and I really don't see any interest in trying any other one."
- Brian Stone, Stone's Trucking LLC
"DAT Load Board is awesome. They even teach you how to book a load and how to use it on your computer or cell phone app. Highly recommend DAT!"
- Francis Gatmaitan, Alpha Trucking
Access millions of LTL trucking loads with DAT
LTL freight carriers use the DAT load board as their number one source for finding loads. Get instant access to millions of potential jobs with our easy-to-use platform. We upload over a million jobs daily so you can source work in your local area. Sign up today!