Factoring Company for Trucking
Factoring Company for Trucking
Trucking professionals rely on factoring companies to get paid on time, boost operational efficiency, and support back-office needs.
Factoring companies help carriers of all shapes and sizes avoid delayed invoice payments. Through DAT's partnership with OTR Solutions, an industry leader in freight factoring, truckers can solve cash flow problems and get rid of the hassles caused by invoice, billing, and collection work.
Get paid fast with DAT's factoring partner.
Remove the unpredictability from your business cycle.
Gain back-office support and valuable benefits.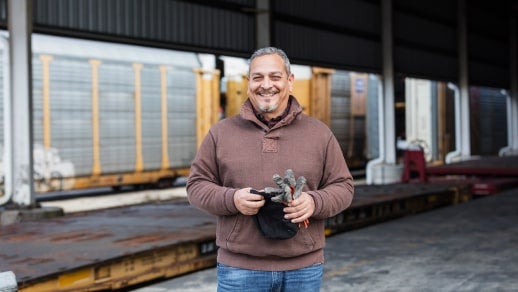 Get paid fast with DAT's factoring partner.
DAT wants truckers to get paid on time. That's why we partnered with the best factoring company in the business, OTR Capital.
Factoring is an effective strategy that truckers use to minimize the strain of invoice processing and alleviate cash flow burdens. If you find yourself waiting on invoice payments long after they are due, factoring could be the solution for you. 
With freight factoring, you can elect to sacrifice a small portion of the total load payment to ensure that you receive payment within a 24-hour period. OTR Solutions is a premier factoring company that optimizes cash flow management and gets you on the road faster.
Remove the unpredictability from your business cycle.
Transportation factoring allows truckers to streamline their business and take on new loads with confidence.
Carriers and owner-operators that use transportation factoring companies prioritize present-day cash flow needs. The ability to get paid predictably and on time is worth sacrificing the small fee for the factoring company's invoicing services. Factoring closes the gap between the time truckers complete a load and actually get paid on that same load. Minimizing payment delays gets you back on the road much more quickly, which is why factoring appeals to truckers seeking to boost their load volume and grow.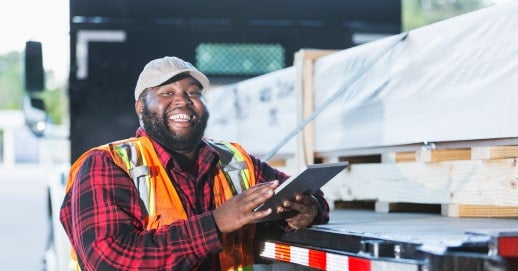 Gain back-office support and valuable benefits.
Having around-the-clock account support for your back-office needs can springboard your trucking business.
The right truck factoring company will also assist truckers with back-office needs. A factoring company never acquires physical possession of a load. In return for a small percentage of the load fee, factoring companies instead handle all of the load's invoice-related and administrative matters. Once the factoring company pays for a particular load, it becomes their responsibility entirely to collect payment from the customer.
"OTR Solutions is a wonderful company to work with. They go above and beyond to meet your needs. Everyone I have worked with has always been really nice and professional. I would recommend OTR Solutions to everyone looking for a great factoring company."
"OTR Solutions is one of the best things that has happened for our company Sal-Trans Express, Inc. Their Customer service is of the best quality. Provide detailed explanations to all questions asked and truly always look out for their customers. Their personalized services have allowed our company to scale quickly and allowed us to make the necessary decisions for our company."
What is a factoring company for trucking?
A factoring company for trucking offers freight factoring, sometimes called trucking invoice factoring, services to truckers. Factoring allows truckers to sell their freight invoices to a factoring company in return for rapid payment. The trucker sacrifices a small percentage and receives a slightly discounted value of the total load payment in order to receive payment from the factoring company within a 24-hour period. 
This can be a really effective route for truckers who have immediate cash flow needs. Given that 60% of invoices are paid late, a time value exists for truckers who sometimes have to wait for up to a few months for a broker to finally pay off an invoice. Factoring helps truckers get paid quicker and stay on the road that much more.
How does factoring work for truckers?
What are the benefits of using a factoring company?
What do the best factoring companies for truckers look like?
Does DAT partner with any factoring companies?
What benefits does OTR Solutions offer to truckers using DAT?
Partner with the Best Factoring Company For Trucking Today!
Every load on DAT load boards that contain a blue checkmark is automatically eligible to be factored through OTR Solutions. Factoring continues to become more and more popular in the trucking industry as supply chain bottlenecks mean higher degrees of uncertainty. In a complicated business climate, OTR is here to get you paid on time, keep you on the road, and keep your business ticking over.