How to Find Shippers as a Freight Broker
How to Find Shippers as a Freight Broker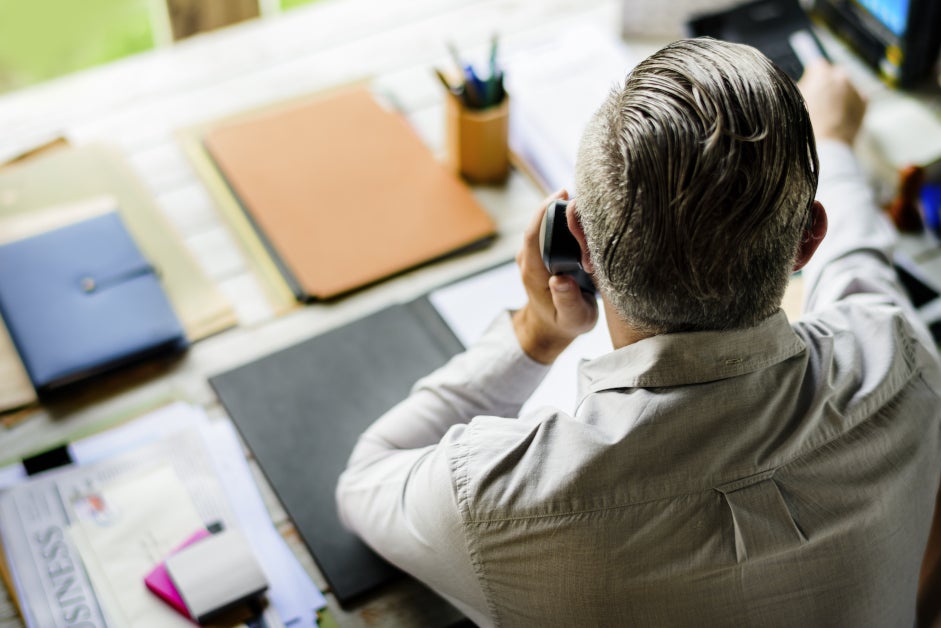 As a freight broker, you have a lot on your plate. Not only do you have to appease your customer base, but you also have to navigate the ongoing truck driver shortage, vet carriers, perform back office tasks, and much more. With so many balls in the air, you may find yourself with less time than you'd like to find new clients, which means you need to streamline your approach to securing shippers as much as possible. After all, time is money, so you need to master the art of finding shippers as a freight broker as quickly as possible.
On top of finding shippers, you also need to ensure that your shippers will pay on time and that they are people your carriers actually want to work with. That's much easier said than done. The good news is that you can connect with the right shippers and build a thriving career with a lot of hard work and research. In this guide, we'll go over some effective strategies for growing your pool of quality, long-term shipping partners so you can quickly grow your business and keep up with the competition.
How to find shippers as a freight broker
Finding shippers as a freight broker isn't always a walk in the park. If you aren't quite sure how to get shippers as a freight broker, try:
Using a load board
A load board may not seem like the most logical place to find shippers — and there's no doubt that many load boards would offer little to no help in doing so — but thanks to the directory included in the DAT load board, your load board can actually be a great place to find top-quality customers. Instead of posting fliers or calling up every shipper in the near vicinity to see if they have loads that need to be transported, you can get information on countless shippers and their needs right from the DAT Directory. Not only will you find contact information on shippers, you'll also be able to read reviews from other brokers and carriers, saving you time and energy and creating the foundation for stronger partnerships with the best shippers in the business.
That's not all brokers can get with the DAT load board, though. DAT also offers reliable analytics on freight rates based on over $150 billion of transactions and current and historical market rates for over 68,000 lanes. When you use the DAT load board, you'll gain access to up-to-date lane rates so you can quickly and accurately quote customers and protect your margins. Thanks to DAT's forecasting features, you can also better anticipate market shifts, which can help you successfully bid on shippers' RFPs.
And the DAT load board can do more than just help you find shippers (after all, that's just half of the freight broker equation). DAT can also help when it comes to finding and vetting carriers. DAT is home to the largest carrier network in North America, which means you can easily find drivers for your shippers' loads no matter their product or where they're headed.
As a broker, you can use the DAT load board to search for trucks, post your shippers' loads, and receive real-time notifications whenever there's a match. You'll also be able to see other brokers' reviews, vet for carriers' DOT authority, and review carriers' safety ratings and insurance, so you can always tell whether your shipper will be in good hands with a specific carrier at a glance. Plus, you can onboard and track carriers with additional services, such as DAT Onboard, DAT OnTime, and DAT CarrierWatch.
Cold calling shippers
This traditional sales technique may seem like a relic of the past, but cold calling can still pay off when it comes to finding shippers. While it can be tempting to save time by sending a stock email, calling shippers will raise your chances of getting a response and allow you to connect with them on a more personal level. You can also gather essential information on them, such as whether they already use a freight broker, whether they're currently looking for one, how they transport cargo, or their current shipping pain points. Then, you can bring up your experience and share how you can help their business. While cold calling takes a lot of work, it's a good way to create a personal connection from the start of your relationship.
Warm calling shippers
Warm calling is a little more involved on the front end than cold calling, but it often yields better results. By researching the shipper in advance to gain a general idea of the services they need and contacting shippers who have already expressed interest in freight brokers, you can ensure you aren't wasting their time or yours. It can also start your working relationship off on the right foot.
Searching LinkedIn for connections who can help get you in the door or scanning the shipper's website for people you may have worked with in the past who have since moved companies can also increase your chances of success.
Offering free audits and getting on reserve lists
If you reach out to a shipper and they tell you they are already working with a broker, you can offer them a free, no-obligation audit. While offering something for free might seem counterintuitive if you're trying to make a living as a freight broker, it can actually pay off in the long run.
When you give a shipper a free audit, you can try to beat their current rates — and even if you don't get a new customer out of the audit, you'll have a better idea of what your competitors are offering. If you make a good impression, the shipper may keep you in mind if things go south with their current broker or if they need additional assistance in the future. So, make sure to leave your contact information and ask to be added to their backup list if their needs change.
Finding businesses similar to your current customers
Just like studying your own competition can benefit your business, studying your clients' competition can yield new leads. After all, if you currently work with a shipper that produces fridges and microwaves, chances are that other businesses in the appliance industry would be more willing to talk to you because of your previous experience moving appliances. By targeting companies similar to your current clients, you can lower your risk of rejection, as you already know the fundamentals of their field and are willing and able to tackle the specific freight challenges of their industry.
In some cases, you might know your clients' competitors off the top of your head, but if you need some help, type your current client's name into Morningstar Financial and click on the industry peers tab to view their direct competitors. A simple google search can also sometimes do the trick.
Reaching out to former customers
You don't always have to start from scratch when looking for shippers. Calling up former customers can help in a few ways. If your working relationship ended due to a problem on your side, you can reassure them that you have resolved the issue and ask for a second chance. On the other hand, if you're unsure why the shipper stopped working with you, you can gain clarity and take steps to improve your brokerage strategy.
If ownership has changed or the person you worked closely with in the company has moved on, you can introduce yourself to new ownership and let them know what you can offer. You can also ask where your old contact went to see if their new company needs a freight broker.
Talking to your current clients and asking for referrals
You can also talk to your current shippers to see if they have any subsidiaries or other divisions that could benefit from a freight broker. This is a great way to grow your business, as your current shippers already trust you and will be more likely to tap you for their transportation needs over a stranger.
Even if your clients don't have any additional shipping needs, you can also ask them for referrals during these conversations. Referrals can make all the difference when it comes to prospecting shippers. Instead of hitting a wall on a cold call, you'll be more likely to get through to a decision maker. Plus, you can drop your current shipper's name — and if the prospective shipping company calls your client, they'll only hear good things about you.
Sending direct mail
Once you've found prospective clients, you can reach out to them using direct mail. Most shippers receive an influx of emails from freight brokers, so sending a letter or postcard can set you apart from the crowd.
Make sure your mailing is eye-catching, and consider including a promotional offer. Most mailing recipients won't reply immediately, so it's important to remain persistent. Send a new mailing each month and consider following up via phone to introduce yourself. This will ensure that your broker business is fresh in their mind, so you'll be the first person they think of if they require a broker in the future.
Creating a loyalty program
If you've ever been in a loyalty program, you know how effective they can be — so why not create your own loyalty program to ensure you retain existing customers and gain new clients? More than 90% of companies have a loyalty program, and the average consumer is a member of 14.8 loyalty programs, so creating a loyalty program, offering sign-on bonuses for new businesses, order discounts for repeat shippers, and cash bonuses for referrals can do wonders for your broker business.
Using shipper lists
Consulting shipper and manufacturing lists can help if you're struggling with getting shippers as a freight broker. These lists will enable you to conduct a client search based on your brokerage business' specific needs, so you can find the exact clients you want. Shipper lists will allow you to see which types of products shippers make, the areas they ship to and from, freight rate estimates, contact information, and more, so you can make informed decisions about which shippers are worth contacting and get in touch when you're ready.
MacRAE's Blue Book is one of the most popular shipper lists, and with good reason. It contains a list of over a million manufacturers, distributors, and exporters in North America, making it easy to find a shipper who meets your needs. MacRAE's Blue Book includes companies' locations, product types, freight rate estimates, and company contacts.
You can also consult the Industry Week 500 manufacturing list to find shippers. You can find the top U.S. manufacturers in various industries, from aerospace and defense to motor vehicles.
Leveraging USDA business listings
Similarly, USDA business listings can be a treasure trove for finding shippers as a freight broker. After all, some crops can only be grown in certain climates but are in demand across the country. For example, people in New York like avocados and guacamole just as much as those in California and Florida, which means avocado growers and guacamole producers need to transport their goods far and wide.
With the USDA business listings, you can discover farmers that need to ship crops or livestock across the country and search for types of food products, local farms and farmers' markets, and more. You can also learn about businesses' current delivery options, their inventory range, the number of locations they ship to, and other essential information.
Find top-quality shippers with DAT
Making it as a broker isn't easy. Not only do you need to figure out how to find shippers as a freight broker, but you also have to make sure you work with trusted shippers that will pay on time. On top of that, you'll need to find and vet carriers to deliver your shippers' loads, keep track of shipments, and build healthy, lasting relationships with your shippers and carriers.
However, you can easily find quality shippers with a good strategy and the right tools. When you use DAT, we can take some of the weight off your shoulders, whether that means giving you access to the biggest load board in the country, streamlining your operations with Broker TMS or saving you from hours of research with RateView Analytics, giving you more time to concentrate on building your business and cultivating strong working relationships.
Find shippers to grow your business with DAT's help!
All brokers need to find shippers, but you don't have to resort to sending thousands of pieces of direct mail or cold calling. Instead, you can save time and energy with the DAT load board!
Sign up today to experience everything the DAT load board offers for yourself!