In our Transportation Tuesday series, we're partnering with industry leaders to share tips on how you can improve your business success and growth. This week's tip is brought to you by Axele TMS. 
Match the right load to the right driver (and vice-versa) to maximize profitability
Have you experienced delays with deliveries due to drivers being over their hours of service? Have you lost drivers because they're not getting enough profitable loads, or aren't getting home enough? 
With today's technology, you can filter the noise so you no longer lose profit or drivers due to inefficient load planning.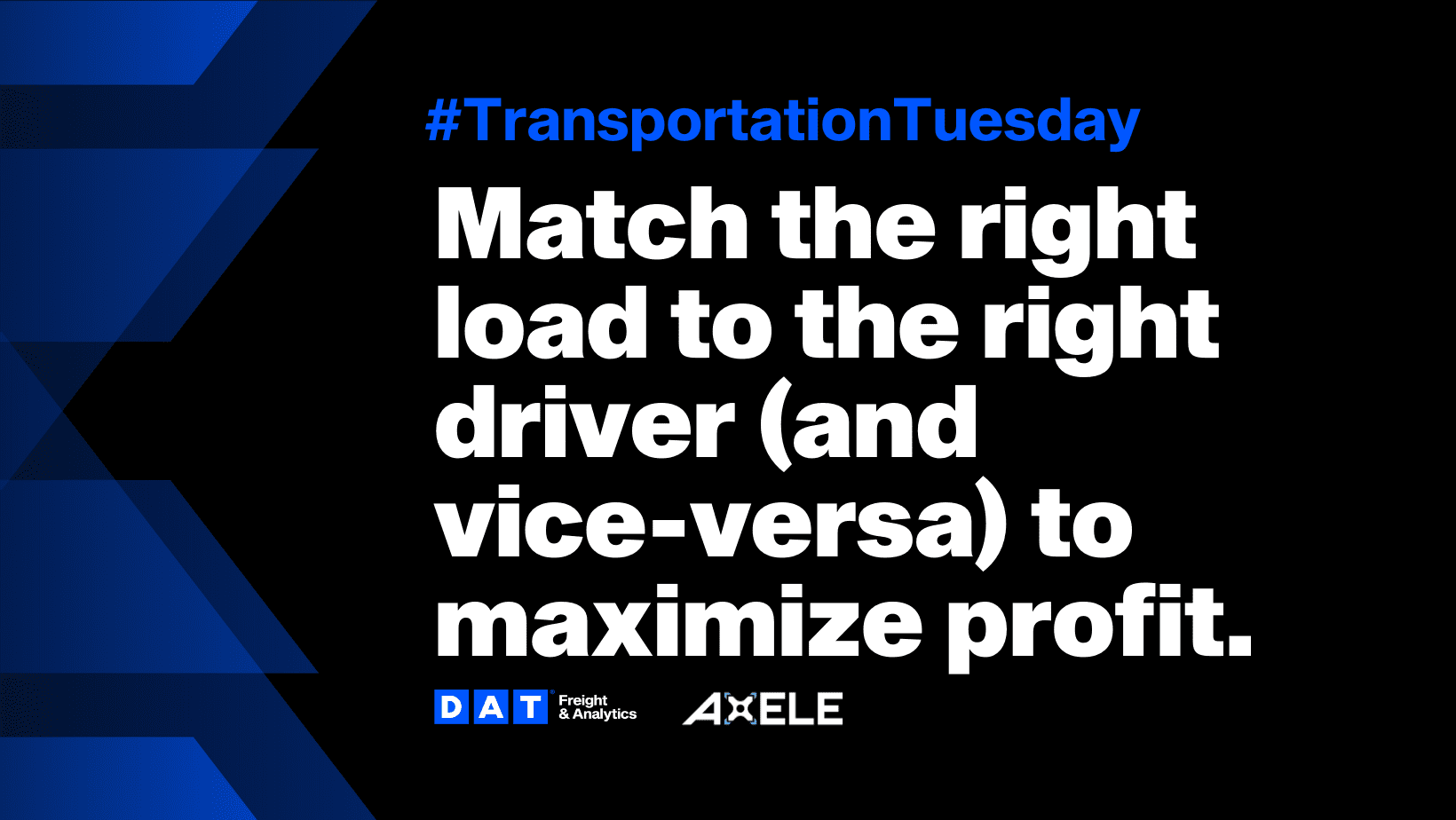 While using spreadsheets can work fine for new or small businesses, a growing organization will need more robust tools. If your business has outgrown spreadsheets, and you need a new system to find additional loads or customers, a transportation management system (TMS) may be right for you.
 A smart TMS will help you: 
Find the most profitable loads faster

Find the right driver for the right load based on hours of service availability

Plan for return loads to reduce deadheading

Get load documents faster from your drivers

Process invoices faster and more accurately

Factor more quickly and efficiently

And more
Have a tip to share or want some advice?
If you want to share your own insight and be featured in our next Transportation Tuesday Tip or if you want us to dive deeper into a challenge you're facing, email us at [email protected].  
About Axele TMS
Axele has more than 20 years of experience optimizing air and rail logistics. Axele TMS — powered by automation technology — was created specifically for truckload carriers to be more productive and profitable.
As DAT's preferred carrier TMS, Axele seamlessly integrates with the DAT network at no charge to Axele customers. Axele automatically searches the DAT load board to find the best loads for each driver, the best driver for each load, and makes it easy to post your drivers' availability.
You can try Axele free for 30 days, no credit card required. Try it today.