Central Oregon Truck Company, based in Redmond, Oregon, was chosen to transport an 80-foot noble fir from Oregon's Willamette National Forest to the west lawn of the U.S. Capitol Building. The company's CEO, Rick Williams, will be one of the drivers.
"It is an honor to be selected to carry the 2018 U.S. Capitol Christmas tree and to represent the great state of Oregon during the tree's journey to Washington, D.C.," said Williams. "Hauling this precious cargo and the joy it brings to Americans across the country will certainly be one of the most memorable loads of my lifetime."
DAT load boards provide the largest and most trusted digital freight marketplace in the trucking industry, with more than 279 million loads and trucks posted annually.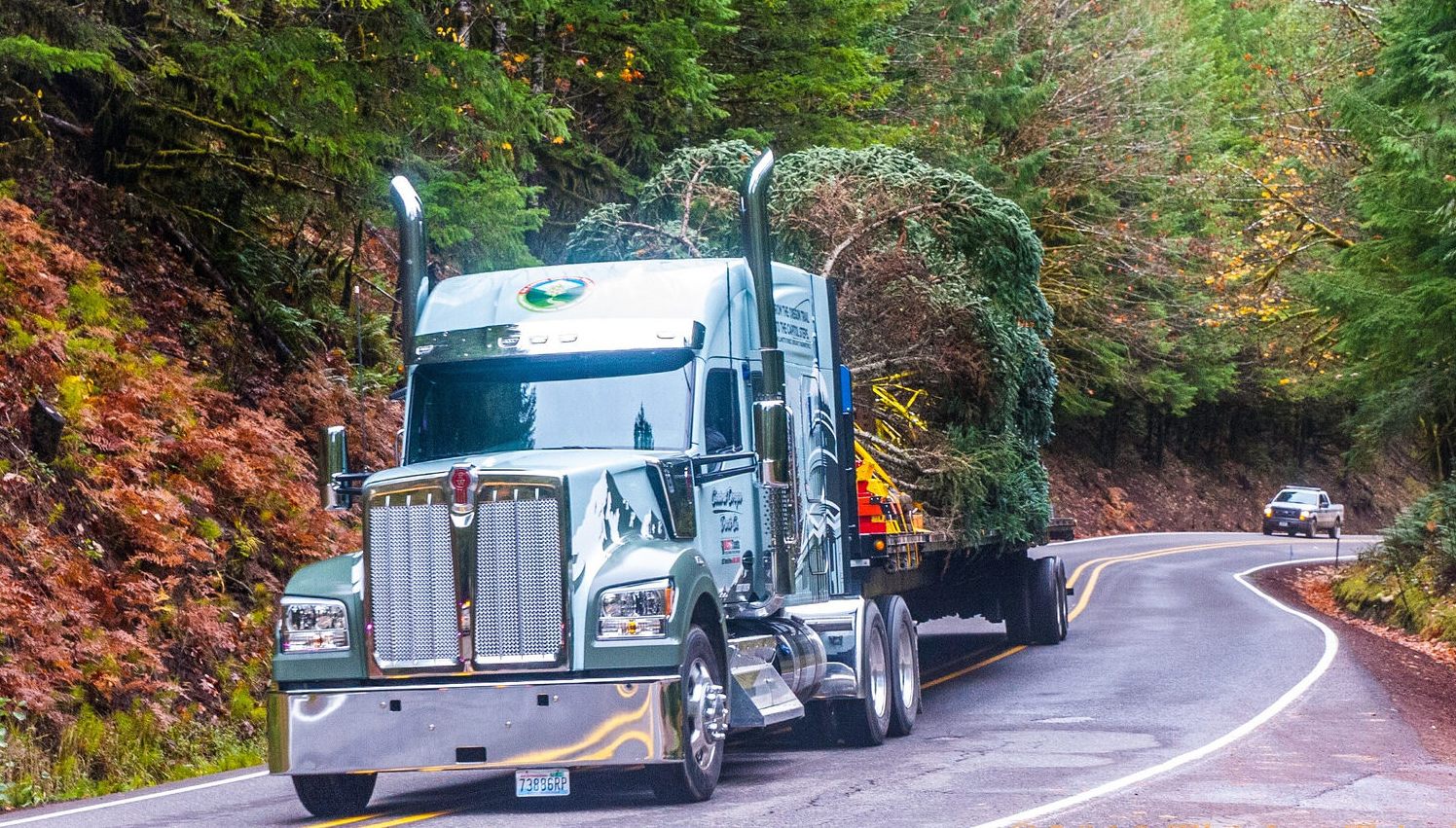 Central Oregon Truck Company used a Kenworth W990 and a flatbed trailer to transport the 80-foot Capitol Christmas tree from the Willamette National Forest to Sweet Home, Oregon, where it was prepped for the 3,000 road trip. Photo courtesy Kenworth Truck Co.
Route follows the Oregon Trail
The Capitol Christmas tree tour began November 9 in Sweet Home, Oregon. The tree will complete a circular route within Oregon and will then follow a route that roughly traces the Oregon trail. The tree is scheduled to arrive at the Capitol shortly after Thanksgiving. People can track the progress of the tree across the U.S. on the Track the Tree webpage.
The Capitol Christmas tree will make more than 25 stops during its journey from Oregon to Washington, D.C. See a complete list of dates, locations, and times.
25 years of flatbedding
Central Oregon Truck Company was founded 25 years ago by two flatbed drivers who drove regional routes in the Pacific Northwest. Today, it has a fleet of more than 300 trucks and operates in 48 states and Canada. It also has a brokerage division that provides additional capacity.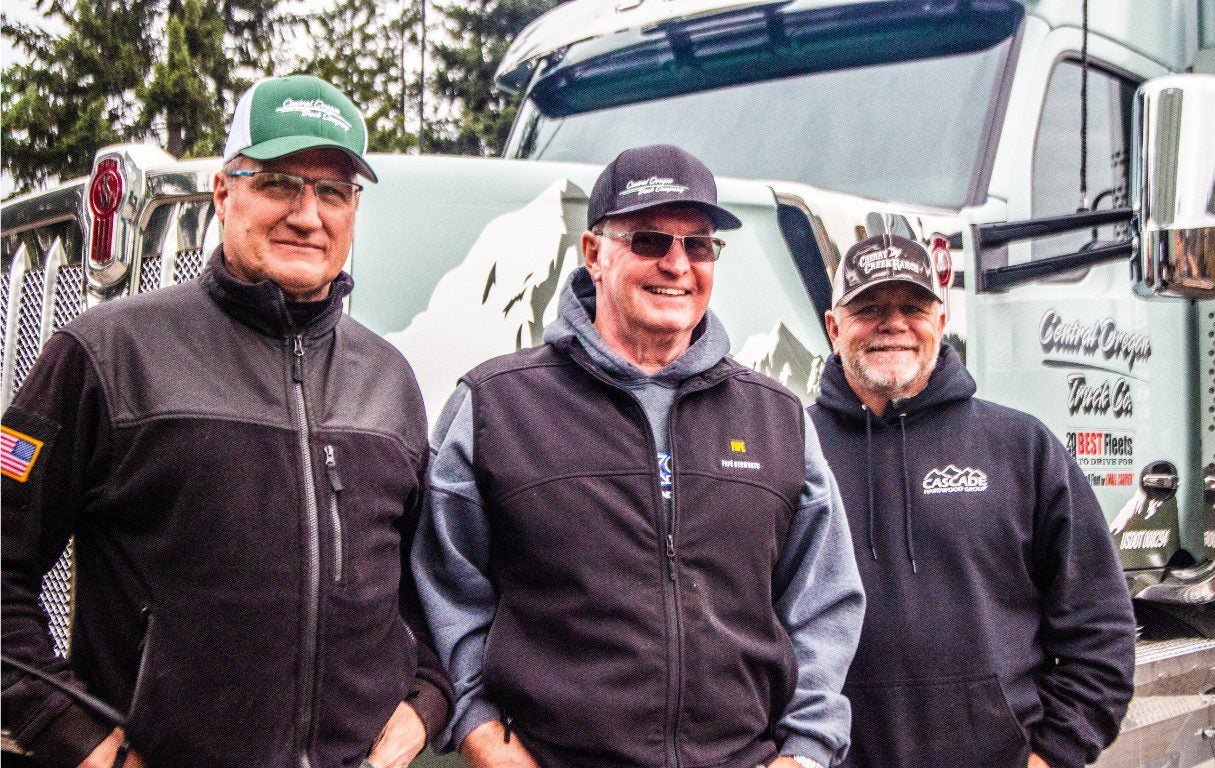 Standing in front of the truck used to transport the Capitol Christmas Tree are Central Oregon Truck Company's Director of Safety Services Brad Aimone, Director of Fleet Services Phil Taylor, and CEO Rick Williams.
DAT products are part of the team
Central Oregon Truck Company has been a DAT customer for 15 years. They use the DAT Power load board in both their trucking and brokerage operations, and DAT RateView for completing RFQs and for guidance with both short and long term price quotes.
Learn more about DAT Load Boards and DAT RateView.