April is in the rearview, and so is a recent trend of falling spot market rates. May got off to a hot start, boosted by higher truckload volumes across a wide swath of the country last week, with the highest demand on lanes heading into the Northeast.
Produce season is also kicking into high gear in many reefer markets, which affects dry van freight. When reefer load counts are low, those trucks will sometimes haul van loads. So when reefer demand is high, there's less competition for van loads, which in turn pushes van rates higher.
DAT load boards provides the largest and most trusted digital freight marketplace in the trucking industry, with more than 179 million loads and trucks posted annually, plus insights into current spot market and contract rates based on $45 billion in real transactions.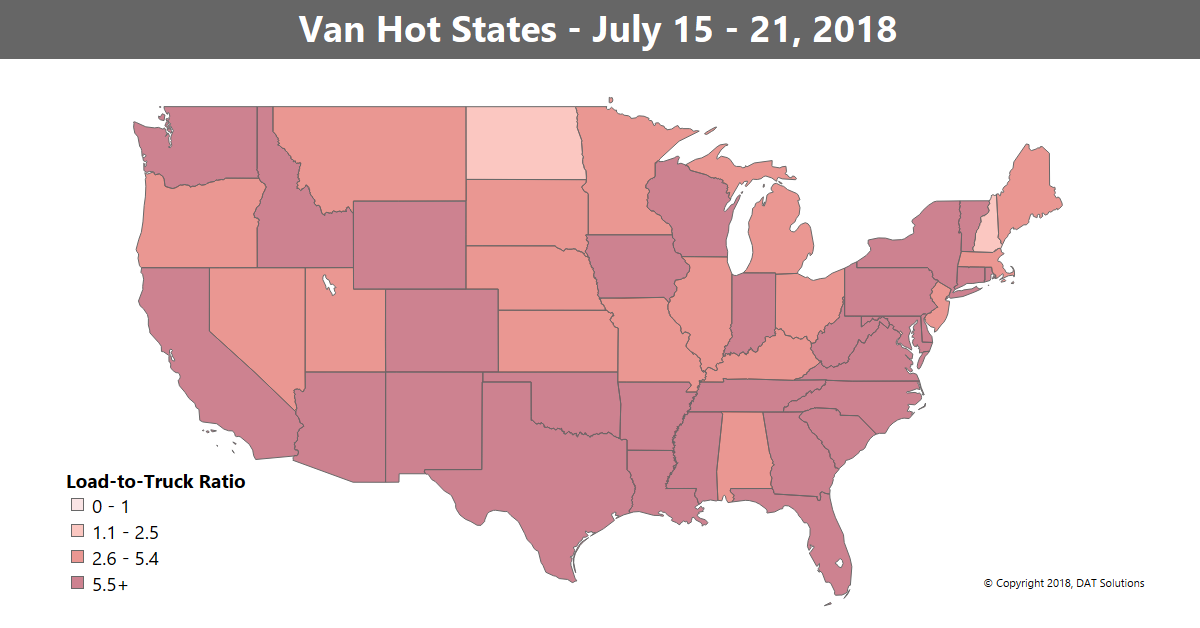 Los Angeles moved up to number 1 for van load counts, followed by Dallas at number 2, so not all the gains in volumes were about the Northeast. Retail freight is also rebounding after a lull, which we can see in the higher rates on the lane from Memphis to Columbus, OH, and others that are heavily influenced by retail shipments.
All rates below include fuel surcharges and are based on real transactions between brokers and carriers.
RISING
Memphis to Columbus up 19¢ to $2.76/mile
Atlanta to Columbus up 17¢ to $2.14/mile – rates fell that amount on the opposite direction, though
Atlanta to Philadelphia up 14¢ at $2.95/mile
Charlotte to Buffalo up 17¢ to $2.94/mile
FALLING
Philadelphia to Boston down 17¢ to $3.81/mile
Seattle to Spokane down 15¢ at $2.93/mile
Find loads, trucks and lane-by-lane rate information in DAT load boards, including rates from DAT RateView.