During the second quarter of 2019, freight brokers enjoyed their highest margins in two years. That extra margin helped offset a decline in load counts and revenues, compared to Q2 2018.
That data comes from the DAT Broker Benchmark report, which includes nearly 100 freight brokers and 3PLs that use DAT Broker TMS. The lower revenues were disappointing but not unexpected for the group of mid-sized firms, considering this year's market conditions.
Subscribe to the quarterly DAT Broker Benchmark report.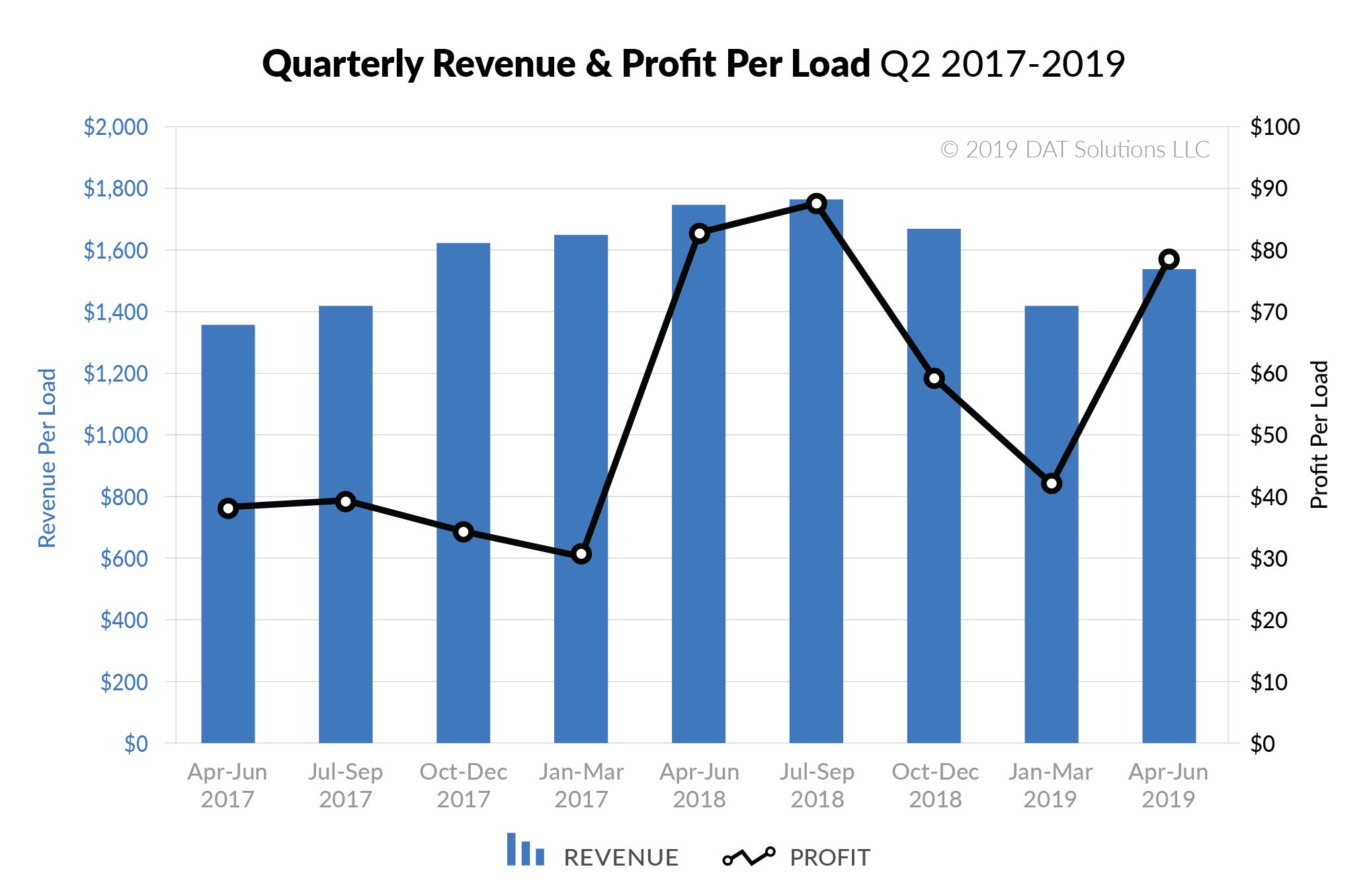 The group's improvement in average gross margin was equally unsurprising and was echoed in the quarterly reports of some giant 3PL companies. As spot market rates softened, brokers paid less for transportation compared to last year's record highs.
Compared to Q1, costs per load declined a little faster than revenues, so the group averaged $79 per load in gross profit (also called "net revenue" — that's the money that's left after the broker pays the carrier.) That was a big improvement over $42 profit per load in Q1, and only 5% lower than the results in Q2 2018.
As they say in real estate, the "comparables" from last year were tough to beat. Those record-high spot market rates in the first half of 2018 boosted revenues for intermediaries, even as the higher transportation costs squeezed profit margins on a percentage basis.
The benchmark group of almost 100 freight brokers averaged $13.8 million in revenues in 2018, up 16% from the previous year. This year's revenues probably won't match the highs of 2018, but the group can expect to maintain solid profit levels, thanks to good cost controls and strong relationships with their customers and carriers.