In our Transportation Tuesday series, we're partnering with industry leaders to share tips on how you can improve your business success and growth. Our first  tip is brought to you by Loadsure. 
Tip #1: Get hybrid insurance to increase coverage flexibility while reducing costs
When you're deciding between annual cargo cover and per-load coverage, know that those aren't your only options.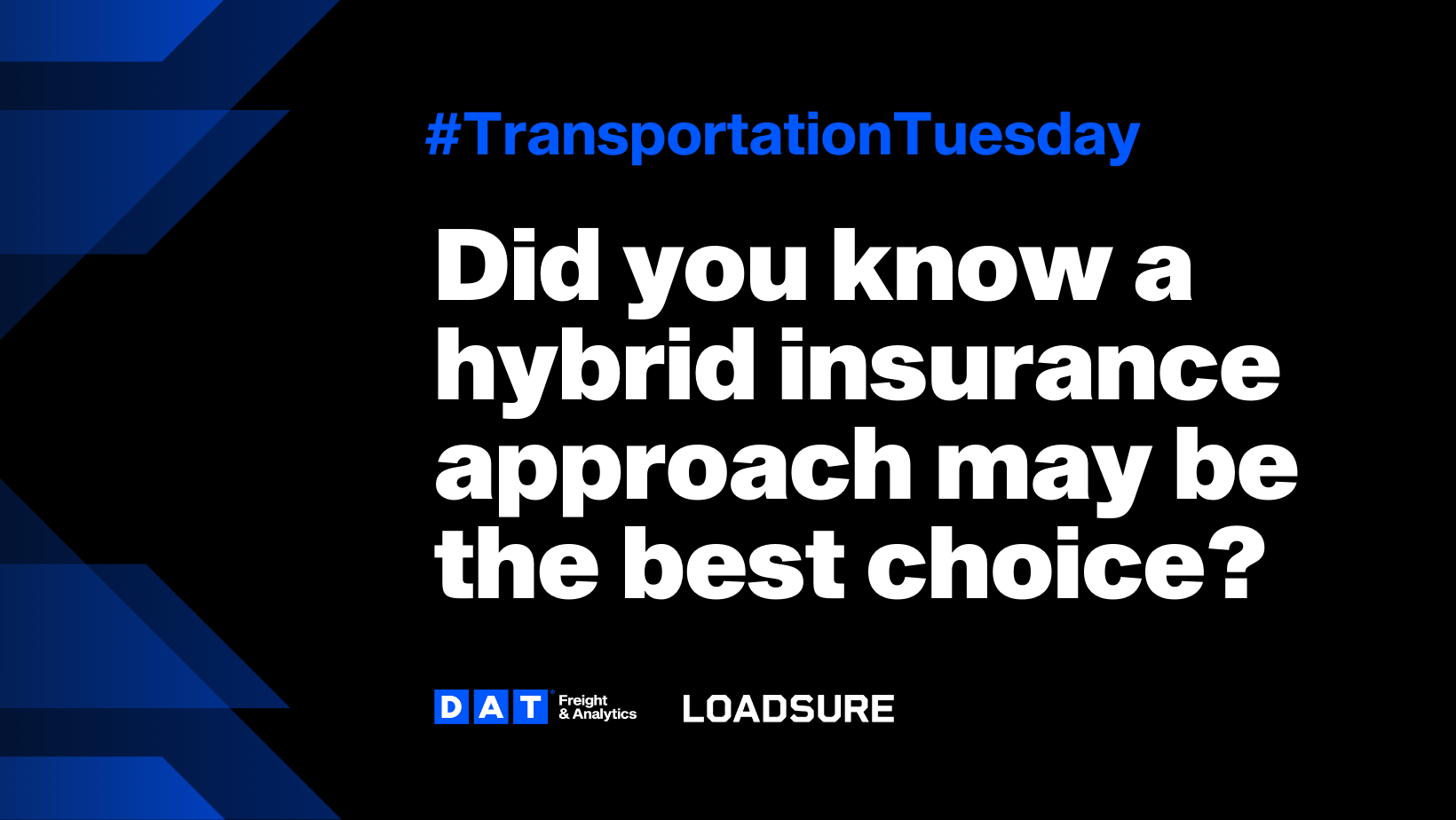 A hybrid approach may be the best choice to protect your loads without breaking the budget. With hybrid insurance, you can:
Reduce your annual cover

Increase limits or expand coverage on a per-load basis only when you need it

Cut your annualized cargo coverage costs
About Loadsure
Loadsure offers a more simple, automated and faster approach to cargo insurance. Access real-time, per-load pricing and expand your coverage only when it's needed for high-value and specialty loads. 
With Loadsure, you can:
Get the insurance coverage you need in less than 40 seconds

Complete claims faster, easier and more effectively

Have the peace of mind that your loads — and business — are covered
Find out how AI-powered, per-load coverage can boost your bottom line.