California experienced a 3-year period of exceptional drought in 2014-2016, but this year the state has plenty of water.
The snowpack in the Sierra Nevada mountains is the fifth largest in the past 40 years, and many of the state's reservoirs are at above-average levels. The Sierra snowpack supplies about 30 percent of California's water needs, as it melts in the spring to meet water demands throughout the summer and fall growing seasons.
DAT load boards have more reefer loads than any other load board. Learn more.
The map above shows current California drought conditions this year compared to the same time period in 2016.
The Seasonal Drought Outlook shows that California's agricultural areas are unlikely to experience drought during the 2019 growing season.
California growers demand reefers
California grows more produce than any other state, and that's a huge driver of reefer demand in the spring and summer. In fact, four of the top five reefer markets last year were in California. The state's reefer demand affects capacity in the van and flatbed segments as well, as power units are diverted to cover the higher-paying loads out West.
Severe drought conditions in California can lead to a loss of crops and livestock. But even a moderate drought can affect crop yields or shorten the growing season, reducing demand for reefers.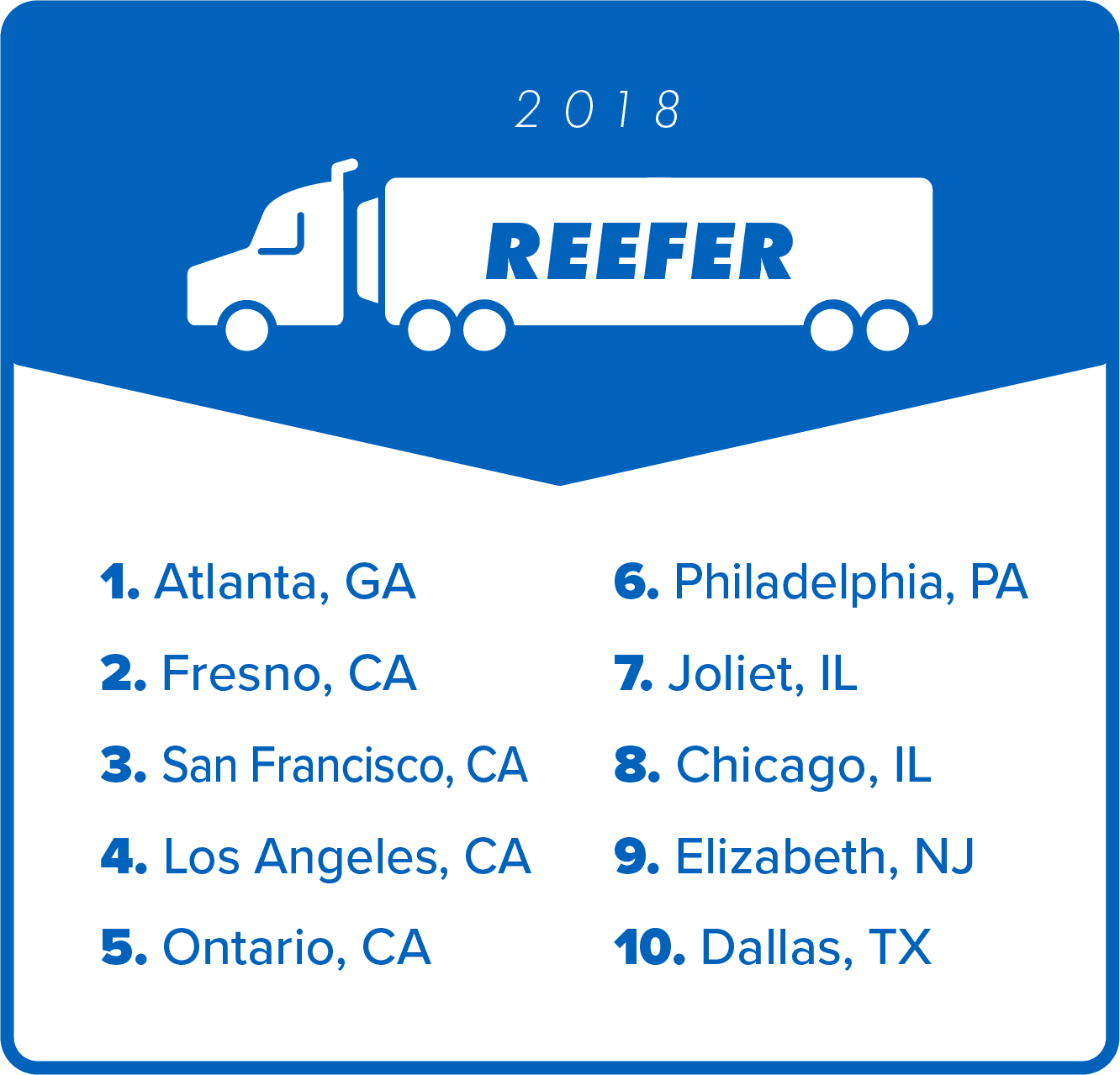 Rankings based on 2018 transaction data in DAT RateView.