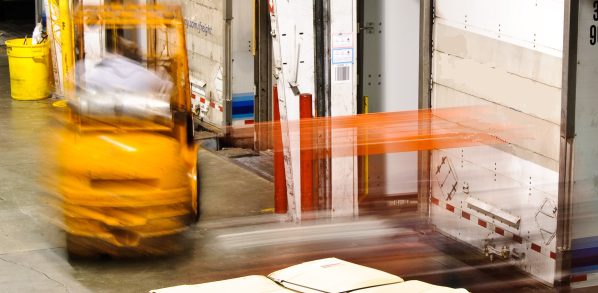 The month of March is shaping up into a transition period for freight transportation in the U.S. As the proverb says, "March comes in like a lion and goes out like a lamb." That refers to the weather, and let's hope it turns out to be true this year — at least the "lamb" part! Other aspects of the industry are in transition now, as well.
Here are my predictions for the coming weeks — "March forward" — in transportation and logistics:
Emerging trends are visible now in the Southeast. Major markets in the Southeast are thawing out, and last week's intense activity in that region is a harbinger of spring freight trends. Rates rose 8.6% out of Charlotte and 7.6% outbound from Memphis, as thousands of available loads chased mere hundreds of empty vans. In Atlanta, outbound rates adjusted downward by 1.1% last week, but continue to yield an 8.0% increase for the past four weeks. Carriers continue to demand an outsize premium for hauls from those Southeastern hubs to storm-ravaged Philadelphia, Buffalo and Columbus, but other lane rates rose modestly, as well.
Van rates will drop, even as freight availability trends up. Starting in a week or two, national van rates will start to drift down. However, that does not necessarily mean that demand will slack off or capacity will be plentiful. Some of the rates in storm-wracked regions have just been insanely high, and those levels won't last through the coming thaw. Rates will rise seasonally, but enough to offset those normalizing trends. The overall average rate will drop, but I expect them to remain elevated compared to last year.
Flatbed volume and rates will rise in tandem. New construction was lackluster in 2013, and housing starts trended down at the beginning of the year due to the bitter cold weather, but the backhoes are gearing up now. Building permits were up 7.7% in February, achieving the second-highest level since June 2008. Accordingly, flatbed freight availability is trending up in March and rates jumped 4¢ this week.
Reefer rates are 16% higher than last year. Outbound rates were up sharply last week for temp-controlled freight from Dallas and Denver. The produce season is kicking off early in California's coastal ag markets, including Oxnard, Santa Maria and Watsonville. Strawberry crops are starting strong, despite drought fears. Even so, volumes aren't booming and pricing hasn't heated up yet.