Spot market rates rose sharply last week, as urgency mounted to deliver holiday gifts before Christmas. Then spot market activity dropped off for two days, beginning early on Christmas Eve when shippers' docks closed early.
Truckers got another gift after Christmas, however, as load-to-truck ratios and rates shot up at the end of the holiday week. The national average rates for vans and reefers are now higher than they've been since January, and they're still increasing as we head into the new year.
Looking for loads now and next year? DAT load boards are the largest and most trusted digital marketplace for truckload freight.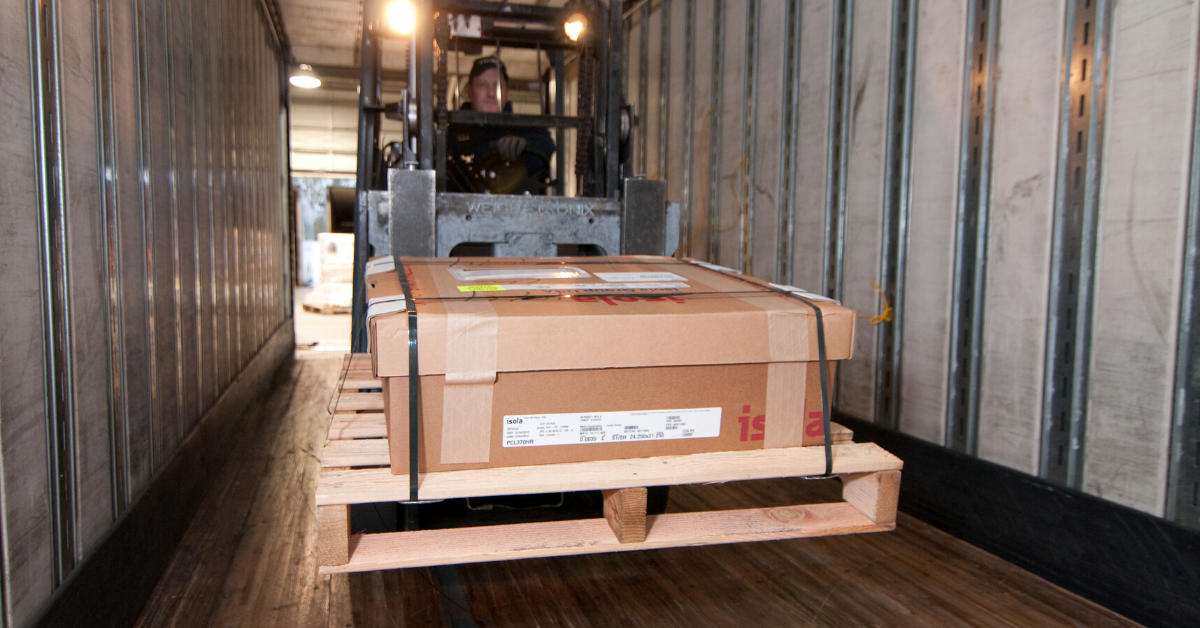 There are a few reasons for rates to rise after Christmas, especially for dry van equipment.
Retail outlets rushed to re-stock their shelves in preparation for returns, exchanges, and gift card redemptions. In a recent survey, the National Retail Federation found that 68% of holiday shoppers planned to continue shopping right up until New Year's Day. Anticipating that trend, retailers placed orders for goods to be picked up on the day after Christmas.  
Last week ended with two of the last four business days of the month and the quarter, and for many businesses, the end of the fiscal year. Shippers typically accelerate freight pickups at those times, so they can book sales or purchases within the desired time period. 
The weather got a little crazy, dumping snow and ice on the Midwest and Northeast, knocking out power lines and closing roads — including interstate highways in North Dakota, South Dakota, and Minnesota, where snow is the norm at this time of year. That cold front may also have increased demand for reefer trailers to prevent temperature-sensitive goods from freezing.
All of those conditions are likely to persist through the first part of this week, and everything but the year-end close could last through much of January. So if you were planning a winter vacation, you might want to wait a few more weeks.
Rates rose the most on lanes that began or ended in the Midwest and Northeast.
Charlotte to Buffalo rates soared 43¢ to $2.60 per mile, and the return trip increased 11¢ to $2.28, for a solid roundtrip rate
Memphis to Columbus rocketed up 37¢ to $2.37 and the backhaul rate rose 34¢ to $2.24. Both lanes are associated with retail merchandise, for both brick-and-mortar and e-commerce traffic.
Columbus to Chicago gained 25¢ to $2.26 and the eastbound leg added 13¢ to $3.08 per mile.
Chicago to Allentown, PA added 31¢ to $2.94 and the backhaul rate rose 2¢ to $1.38. Look for a TriHaul through Buffalo or Syracuse in Upstate New York, if weather permits. If not, try Charleston, WV.
Boston to Philadelphia rose 22¢ to $2.30, while the headhaul rate lost 3¢ off the previous week's high, landing at $3.83 per mile. That's a great roundtrip rate, if you can stand the traffic on I-95 
There were a few lanes where rates fell, but they weren't all that great to begin with.
Denver to Houston lost 15¢, to $1.30 per mile, and the headhaul gained 18¢ to $2.12, but there's not a lot of freight in either direction. If you're in Houston, look for a load to Dallas or Laredo instead.
Buffalo to Columbus rates fell 16¢ to $2.03, but the return trip rose 26¢ to $3.72. Those are attractive rates, but there's not a lot of freight there either. Plus, the weather could be a problem.
Portland to Stockton, CA dropped 8¢ to $1.52 and the headhaul bumped up 15¢ to $2.66. It's a net increase on the roundtrip, but it could be tough to find a load without a lot of deadhead miles.
Stay safe out there, and have a happy, healthy new year. See you in 2020.