If you use the DAT Power load board, but have never clicked on the toolbox icon in the upper right-hand corner, you're missing out. Sometimes overlooked by users, the toolbox contains powerful features that can help you find capacity, vet carriers, and learn more about the latest rate trends.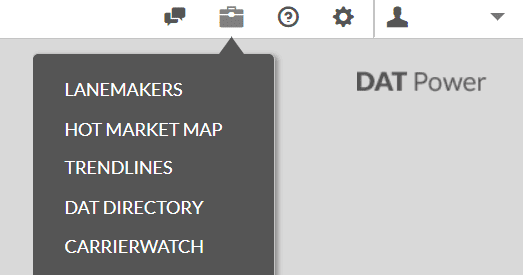 Below is an overview of 5 tools in the toolbox. Most come standard with DAT Power, but some require an add-on subscription. You may already have these tools in your DAT Power load board and not even know it. Click the name of the tool below to read the full blog post that explains the tool and how to you can use it to your advantage.
To learn more about any of these tools in DAT Power, or to schedule a demo, send us a message or call 800-551-8847.